HHS: When We Said ObamaCare Would Provide More Choices, We Didn't Actually Mean It Would Provide More Choices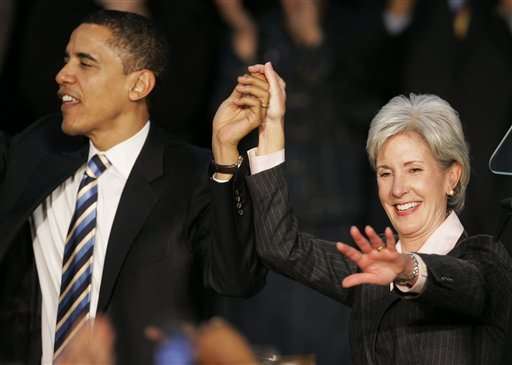 The Obama administration's Department of Health and Human Services disappears a promise from its website:
The Department of Health and Human Services quietly changed the web version of a speech in which HHS Secretary Kathleen Sebelius described how the health care overhaul is going to affect Medicare Advantage plans, a controversial section of the law, after aides to Sen. Charles E. Grassley (R-Iowa) challenged its accuracy.

Sebelius had told an AARP conference in Orlando last week that next year "there will be more Medicare Advantage plans to choose from," according to prepared remarks e-mailed to reporters and posted on HHS's website on Monday. Grassley's staff asked HHS to back up the statement, an aide to the senator, who has long been skeptical of Democrats' claims about the health law's impact, told POLITICO.

As Grassley's office was drafting a formal letter to Sebelius questioning the claim, the speech text was altered on the HHS web site without noting the change. The statement about more Medicare Advantage plans was deleted and now reads, "there will be more meaningful choices."
Does "more meaningful" mean "fewer"?
Some context on ObamaCare and Medicare here. More on ObamaCare and health plan changes here.