Less Space Pork, More Space Porking?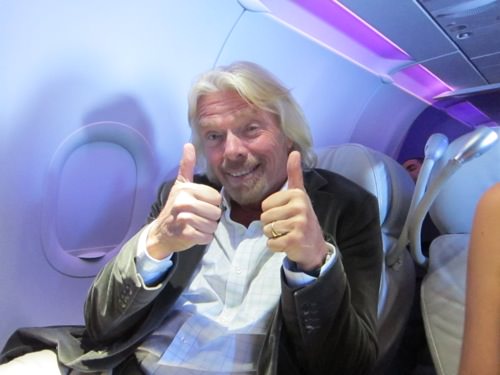 Two pieces of good news on the final frontier.
1) It looks like the bad House bill for NASA Reauthorization is dead, or very nearly so. The House will instead take up the Senate version before they head off for some vacay. The Senate version is much closer to President Obama's original proposal, which ends several expensive, useless legacy programs and hands off some of the freed up cash to private space companies.
House Science and Technology Committee chairman Bart Gordon issued a statement Monday afternoon saying that he anticipated the full House to take up the Senate bill on Wednesday. "It has become clear that there is not time remaining to pass a Compromise bill through the House and the Senate," he says in the statement.
And better still:
Gordon…made it clear he wasn't happy with elements of the Senate version, including an "unfunded mandate" for an additional shuttle mission, its "overly prescriptive" language for a heavy-lift vehicle, and the lack of a timetable for development a government backup capability to commercial providers for ISS access. He also suggested that he's not done fighting about those issues, either: "I will continue to advocate to the Appropriators for the provisions in the Compromise language."
2) Even better still, this news from the private space industry:
"We just finished building SpaceShipTwo. We are 18 months away from taking people into space," [Billionaire entrepreneur Richard Branson and Virgin Galactic head Richard] Branson told a business conference in Kuala Lumpur, adding that the fare will start at 200,000 dollars….

Branson also has visions of establishing hotels in space, which well-heeled tourists can use as a base for shuttle flights over the moon.

"We are looking at hotels in space. We love the moon," the tycoon said, adding that he was also interested in launching "small satellites into space" for the benefit of schools and universities.
A future of possible space porking on vacation semi-triumphs over congressional space pork. For now, anyway.
Via space cadets Rand Simberg and Glenn Reynolds.