Schwarzenegger Blocks the Latest Shot in the War On Farmers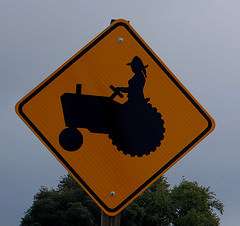 California Governor Arnold Schwarzenegger has vetoed a bill that would have mandated overtime pay for agricultural workers who are on the job for more than eight hours in a day. California is already the only state to provide overtime pay to employees working over 10 hours; this bill would have gone significantly further. According to the Los Angeles Times:
Saying he didn't want to damage California's agricultural economy, Gov. Arnold Schwarzenegger on Wednesday vetoed a first-in-the-nation bill that would have given farmworkers the same rights to overtime pay enjoyed by all other hourly workers in California.

Applying the eight-hour day to agriculture would be burdensome to business and reverse longstanding labor practices, Schwarzenegger wrote in a veto message.
If the bill had been signed into law, it would have constituted a significant expense for farm owners and could have resulted in reduced take-home pay for many workers:
The veto message echoed arguments made by both giant agribusinesses and organic-farm owners. They contended that growers need special exemptions from labor laws because they operate on tight profit margins and need to work long hours to harvest crops quickly to get them to market.

Payroll costs would rise at least 10% if overtime were paid after eight hours, lobbyists for big agriculture said.…

Switching to an eight-hour day, while well intentioned, could hurt both consumers and farmworkers, said Judith Redmond, a manager of Full Belly Farm, which grows organic produce in the Capay Valley north of Sacramento.

"Instead of the wages that we now pay, we would have to be conservative because payroll costs would rise very significantly," Redmond wrote in a recent newsletter to customers. "In effect, the new law would turn the job into a minimum-wage job.…The farmworkers would net out at less pay."
Farms have long been excluded from many of the restrictive labor laws that other industries have to deal with. Besides not being subject to paying overtime in most states, a 1938 law specifically exempts farms from some child labor standards, allowing them to hire minors as young as 12 to work outside school hours. But the California law is just the latest in a series of attempts across the country to impose new regulations on the agricultural sector. The Department of Labor recently stepped up enforcement of child labor regulations and is promising a "review of regulations governing child labor in agriculture." At the same time, Congress is considering outlawing young farm workers altogether. If this trend continues, expect to pay significantly more for your (already overpriced) organic vegetables.