California Roundup: New Judge, Fiorina Waffle, Water-and-Power Struggle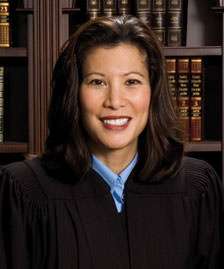 * Senate candidate Carly Fiorina flips on unemployment extension, tells the O.C. Register that she's changed her mind and would now vote to give more federal money to states so they can keep paying people not to work. Stated reasons: In the first place Californians are suffering, in the second place she doesn't answer to the GOP, and in the third place her vote wouldn't have made a difference in the first place.
* By a small majority, Californians support gay marriage. Dan Walters takes a fresh look at the passage of Proposition 8, the ballot initiative that outlawed same-sex marriage, and brings up the often overlooked point that a large turnout by nonwhite voters during President Obama's 2008 election actually helped Prop 8 to victory.
* More fallout from the city of Bell's eight-hundred-thousand-dollar city manager. City Council members are seeking Robert Rizzo's resignation.
* Will Gov. Arnold Schwarzenegger break Reagan's 11th Commandment and support Jerry Brown? Will voters, who give him a 22 on the Tomatometer Field Poll, care?
* Schwarzenegger names Republican appellate court justice Tani Cantil-Sakauye to replace retiring Ronald George as Chief Justice of the California Supreme Court. If you're in the mood for a five-year-old puff piece on Canti-Sakauye ("As a judge, Tani's most memorable cases are when juveniles are tried as adults. Those are difficult cases and stay with her.") you came to the right place.
* Sordid backstairs intrigue leads L.A. Department of Water and Power to withhold $73.5 million it owes to the city. The public utility monopoly refused to cough up the second part of an annual payment it makes to the city's general fund after L.A. City Council refused to let it jack up rates.