Evidence Malfunction Could Cost Prosecutors Two Counts in Stagliano Trial
(Editor's Note: Richard Abowitz is covering John Stagliano's obscenity trial in Washington, D.C. for Reason. Follow Abowitz on Twitter for breaking news, and keep up to date with Reason's Stagliano coverage at this link.)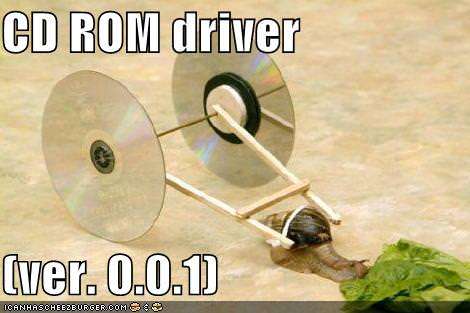 It isn't often that a federal prosecution, years in the making, literally crashes in the middle of a trial. But in the case against adult director, producer and (most relevant to this case) distributor John Stagliano, a literal computer crash in front of the jury today could very well make two of the seven counts against him vanish by 10 AM tomorrow morning.
The government hoped to convict on counts three and seven (using an interactive computer service for the purpose of transmitting obscene material across state lines, and making that material available to minors, respectively), by using only a single piece of evidence: Exhibit 9, a CD-R containing a downloaded trailer for Fetish Fanatic 5. Today that evidence was exposed as corrupted. Exhibit 9 at first lacked audio, and then froze entirely and crashed.
After the jury was removed from the room, it was revealed that FBI Special Agent Daniel Bradley's download of the Fetish Fanatic trailer at a Washington, D.C. restaurant/bar had been captured using a program that one prosecutor admitted to the judge was "unreliable." After further efforts, it became clear that the government's recording has irregular glitches and a section of missing audio—at the very least.
Agent Bradley then took the stand and admitted that it would be "impossible" for him to remember the entire 8 minute, 33 second 4 minute, 48 second trailer, which he viewed on January 21, 2008. In fact, it appeared he could not even remember if the glitches and audio problems on the CD-R were part of the original trailer!
Judge Richard Leon then reminded the shell-shocked prosecution that when the government tries to convict a man of two serious crimes based on a single piece of evidence, it had better make sure the evidence is beyond reproach. That is clearly not the case here. The relationship between the CD-R and what agent Bradley viewed nearly 17 months ago is unclear even to Bradley himself.
The prosecution attempted to compare the sloppy capture of the movie trailer to a recording of a grainy surveillance video during a robbery: It might not be of pristine quality, but you can still use it as evidence. But as Stagliano's lawyers retorted, the government's analogy is fatally flawed because this is a First Amendment case, and the trailer as viewed by the FBI must be judged obscene in its entirety by the jury. That is obviously not possible with a damaged, incomplete recording.
Still, Judge Leon did not immediately throw out the unreliable CD-R and the two charges connected to it, which together could bring Stagliano a maximum seven years in prison. Rather, he is waiting until 10 AM tomorrow to rule on a motion to strike the evidence. I will Tweet the ruling tomorrow in as close to real time as possible.
(Disclosure: John Stagliano has been a donor to Reason Foundation, the nonprofit that publishes this website.)