Come to Colorado's Independence Institute's 8th Annual Alcohol, Tobacco, & Firearms Party, Featuring Nick Gillespie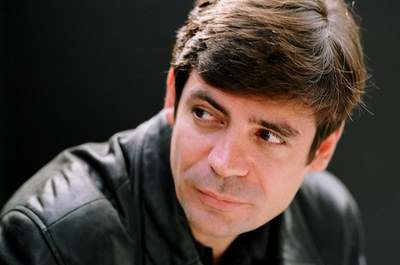 Attention, all Colorado residents, drinkers, smokers, and shooters, here's your chance to do all three with Reason's Nick Gillespie:
The Independence Institute will be sponsoring its eighth annual Alcohol, Tobacco, and Firearms (ATF) Sporting Clay Shoot on Saturday, July 17, at the Kiowa Creek Sporting Club in Bennett, Colo. Click Here for a Map of the Area.

Billed by the Golden-based think tank as "the most fun, most politically incorrect event of the year," the ATF Party will give attendees of all skill levels the opportunity to hone their shooting abilities and celebrate those civil liberties – smoking, shooting and drinking – that most irritate nannyists.

The award-winning event features a PETA-friendly clay pigeon shoot followed by a clubhouse luncheon complete with whiskey and cigars in one of the last places available to smokers – the outside.

"The thought of responsible adults enjoying these pastimes just drives the liberal meddlers nuts," said Institute president Jon Caldara. "I can't think of a better use of my time or yours for that matter."

The $150 fee to participate in the ATF event also includes 100 sporting clays, ammunition, lunch, libations, cigars and lunch time entertainment. Past lunch speakers include Grover Norquist of Americans for Tax Reform, Steve Moore of the Wall Street Journal, Weekly Standard Executive Editor Fred Barnes, Joe the Plumber and internationally renowned columnist Christopher Hitchens.

This year we are honored to have Nick Gillespie, Editor of Reason.com and Reason.tv as our featured speaker.

Caldara described the event as "a smashing success and a liberal's nightmare, and the nightmare grows each year" referring to the 2007 Westword's "the best place to see a drunk conservative" award. "Few awards have meant more to me than this one," Caldara boasted.

T-shirts commemorating this year's ATF Shoot will be available for $15 and figure to be the most sought after fashion item for the well-dressed, politically-incorrect crowd.

With space limited for attendees, reservations for the July 17th event are filling up fast. The Independence Institute is an equal-opportunity host. "While this is a celebration of individual rights and personal freedoms, we want it clear that uptight nannyists are also welcome," Caldara said.

For more information, please call Mary MacFarlane at 303-279-6536 or e-mail mary@i2i.org.