The Horses' Asses in Statehouses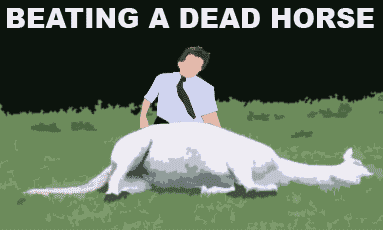 Is your blood pressure too low? Then just conduct periodic Google News searches on the phrase "out of money." You'll get stuff like this Associated Press story:
The chief executive of the New York Racing Association said Monday he's confident an infusion of state cash and the impending selection of a bidder for operating a casino at Aqueduct Racetrack indicate NYRA's financial problems are over as the lucrative Saratoga racing season approaches. […]

There were concerns that Saratoga's season could be in jeopardy because of NYRA's financial woes. But the Legislature approved a $25 million loan late last month to keep Saratoga and NYRA's downstate tracks, Aqueduct and Belmont, open.
I will repeat myself: Until state governments disentangle themselves from this kind of 100 percent inexcusable, non-core crap, they do not qualify for anything but contempt. And note, too, that–as Jacob Sullum details in his great 2008 feature on America's online gambling prohibitions–wherever states are in businesses that they have no business being in business in, you can bet that their protection of those rackets will include criminalizing the 100 percent peaceful transactions of not only their own residents, but even furriners who don't live here. It's outrageous, immoral, and ubiquitous.