Even This Mexican Walking Fish Can Defeat U.S. Border Security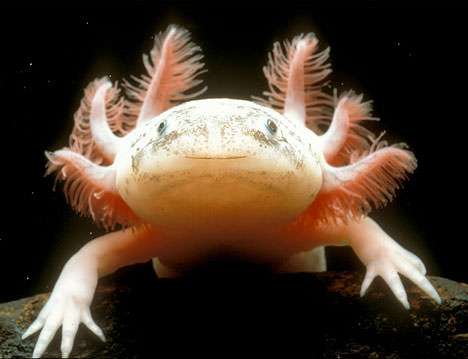 On this hot Tuesday afternoon, take a moment to imagine yourself in the boots of your border brethren with this spot-on rant from the San Antonio Express-News about how gol-durned expensive it is to fail at securing our borders. (Or imagine yourself as the super-cool Mexican Walking Fish at right. He does not wear boots, but he can defeat our border security. Your call.)
In 2005, Operation Linebacker sent $35 million in state and federal funds to rural border sheriffs' departments so they could help the Border Patrol. They ticketed thousands for traffic violations and arrested many illegal immigrants, but few criminals. In 2007, that program morphed into Operation Border Star, a multi-agency effort that relied on $110 million in state funds.

In May 2006, then-President George W. Bush launched Operation Jump Start, a plan to deploy up to 6,000 National Guard troops to the U.S.-Mexico border. That same year, Congress authorized 700 miles of fence along the border and Gov. Rick Perry asked citizens to test a website linked to eight cameras along the border.

The latter project ran out of money after a year and fell far short of its goals in arrests and reports of illegal crossings. Just 17 of 200 cameras had been installed with a $2 million federal grant.

As for the fence, the General Accounting Office found that, despite a $2.6 billion investment, the government couldn't tell if it worked.

In January, the GAO found that the number of new system defects identified over a 17-month period in the federal government's Secure Border Initiative, a multiyear, multibillion-dollar program "was increasing faster than the number of defects being fixed."

Faced with that finding, Homeland Security Secretary Janet Napolitano ordered an assessment of the program and froze some of its funding. But then in May, President Barack Obama announced plans to send 1,200 National Guard troops to the border.
In fact, only one thing seems to have worked to slow passage at the border:
According to Homeland Security figures, the number of apprehensions of illegal aliens dropped 23 percent between fiscal year 2008 and 2009. But it wouldn't be far-fetched to attribute much of that to the slumping U.S. economy, arguably our most effective border protection measure so far.
Read lots more on the failures of border control and the ways we should just let 'em in here.