The Obama Administration's Genius New Plan For Keeping Health Insurance Premiums Down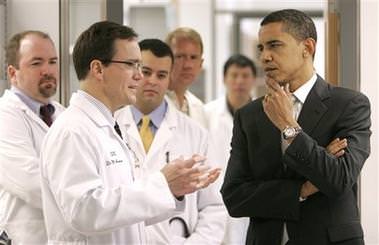 The Wall Street Journal reports on the Obama administration's latest policy innovation:
On Monday, insurers that sell Medicare Advantage plans must submit their 2011 bids to the government. In a letter to four insurance-industry executives, Health and Human Services Secretary Kathleen Sebelius warned the companies not to increase premiums and co-payments for seniors.

"Focus on price and quality rather than asking seniors who need health care the most to pay more for it," Ms. Sebelius wrote in a letter sent Friday and reviewed by The Wall Street Journal. The letters went to WellPoint Inc., Cigna Corp., BlueCross BlueShield Association and Health Care Service Corp., according to a person familiar with the situation. Those executives met with Ms. Sebelius last month.

Many insurance companies are planning to increase costs for a range of services for seniors next year, according to consultants who have helped prepare their bids. Dozens of Medicare Advantage providers plan to cut back vision, dental and prescription benefits. Some plans are eliminating free teeth cleanings and gym memberships, and raising fees for hearing aides, eye glasses and emergency-room visits.

Consultants cite two reasons for the cuts. The rate the government will pay private insurers to run the plans is frozen for 2011 at 2010 levels, while medical costs are expected to increase an average of at least 6%. Such price increases and benefit cuts will help them recoup that difference, the consultants say.

Meanwhile, the health overhaul will impose drastic payment cuts to insurers that run the plans, and consultants say insurance companies need to begin adapting now. Starting in 2012, the law calls for a gradual reduction in government payments to insurers, totaling $136 billion before the end of the decade.

The Obama administration and Senate Democrats say that passing those costs on as early as next year is unfair. In her letter, Ms. Sebelius warned insurers that she will deny insurers bids if they include excessive price increases, using new powers under the health law.
Now why would Sebelius need to send a letter like this? Wasn't the Affordable Care Act supposed to, you know, make care more affordable? And didn't President Obama himself indicate that seniors needn't fear Medicare cuts? Or is this an admission that that, despite the administration's steady promises to the contrary, health insurance premiums are likely to go up in the wake of the new health care law?
Or maybe this letter is just a way of following through on those promises. The way the Obama administration will keep prices down and quality up is by…writing threatening letters to the health insurance industry warning them to keep service levels high and prices low.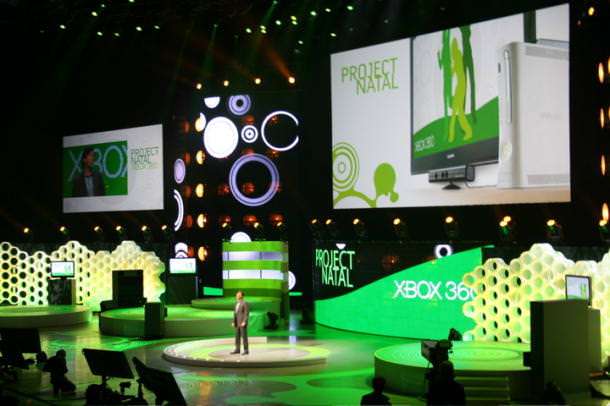 If this is such a great idea, though, I wonder why we can try it for other industries? I propose we start with the video game console market: Let's make sure Microsoft puts out a next-generation Xbox pronto, and a stack of nifty new games to go with it. Obviously, though, I don't want to pay any more for it than a current console. Maybe the FTC and the FCC can take of this one with a joint-letter. And how about the wedding industry? Costs have gone up steadily over the years, and American families, already burdened by the effects of a sluggish economy, are suffering. If all it takes is a stern letter and a flash of some agency's regulatory weaponry to get more reasonable pricing and service out of the wedding planners and DJs and venue managers of the world, then surely this is a problem we can solve.
It's absurd, obviously, but hardly more so than what the Obama administration is doing here. Price controls on health insurance have already provoked a massive legal battle in Massachusetts, and the state's four biggest insurers are now all reporting operating losses—in large part, they claim, because of rate-hike rejections. Even Bill Clinton's economic advisers warned during the HillaryCare debates that imposing price controls would be difficult to implement and were likely to produce adverse effects. But those lessons appear not to have been passed on to the current administration, which seems determined to turn health insurance into an all-but government-run quasi-public utility.