Connecticut Facing 6,657th Dry Sunday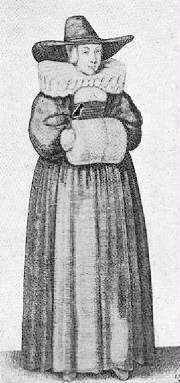 Hope springs eternal in the heart of the Connecticut alkie, and for a minute this week it looked like residents of the Nutmeg State (delicious on Brandy Alexanders!) might finally be able to buy liquor at retail stores on Sunday. Some version of a ban on Sunday sales has been in place in Connecticut since at least 1882 and the state has long been famous for its old-style Blue Laws. That's 6,656 Sundays, give or take a few dozen.
But the proposal to free up liquor sales was once again squelched in committee in the state legislature, which ended its session this week.
The damnedest part? It's the association of state liquor store owners that keeps blocking the change. As long as your competitors can't work on Sunday, why should anyone want to work the weekends? Of course, members of the state legislature are happy to chime in on behalf of the Connecticut Package Stores Association:
Rep. Mary Mushinsky, D-Wallingford…said she is against raising revenue from controlled substances like alcohol. She also said she worried that businesses would be hurt by staying open seven days a week and was concerned about issues like underage drinking.
"Businesses would be hurt by staying open seven days a week?" What does that even mean? It's pretty easy to find data on what happens (a) when stores are open seven days a week in Connecticut, and (b) when liquor stores in other states are open seven days a week. And none of the evidence suggests catastrophe. Where exactly does Mushinsky think the danger rests?
Her comments were similar to statements made…by lobbyist Carroll Hughes, executive director of the package stores association.
Ah.
Via Courtney Knapp's Google Buzz feed.