Does the House Have Enough Votes to Move Forward With Health Care Reform?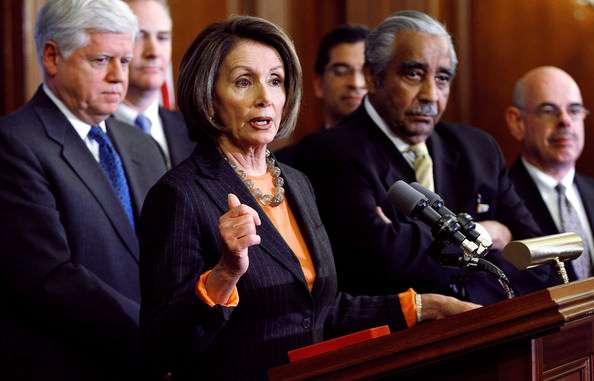 House Democrats are caucusing in a few hours meeting with disgruntled members this afternoon to examine their remaining options on health care reform in the wake of Scott Brown's upset in Massachusetts. It doesn't look like they'll have much to work with. The Senate has effectively washed its hands of reform, saying that at this point, it's all up to the House. But House Democrats don't seem terribly ready to go forward. And that presents a problem: Without the support of everyone who supported the original bill, Democrats do not have the 218 votes necessary to move forward.
Remember that when the House passed its initial health care reform bill, it squeaked by, garnering 220 votes. Presumably, no one who voted against the original bill would want to vote for it in the extremely heated political climate. And of those 220, several are already out of the picture. One of those votes was a Republican, Joseph Cao, who would almost certainly not vote with the Democrats this time. Democrat Robert Wexler, who also voted for the bill, recently left the House; he won't be replaced until April. That leaves exactly 218 votes, one of which is Bart Stupak's. Stupak refused to vote for the original bill until strict language preventing federal funding of abortion was included—language that the Senate bill doesn't have, and would not be inserted before a vote.
In addition, formerly stalwart reform supporters like Barney Frank and Anthony Weiner are already expressing, at minimum, extreme hesitation about going ahead with the bill as it stands. Perhaps Democrats will come up with some comparatively quick-to-pass, dramatically scaled back compromise measure. But unless there are votes out there that no one knows about, I can't see them pressing forward with the bill they have; the numbers don't add up.
Update: Commenter Joe M. points out that the caucus meeting scheduled for this afternoon has been postponed until tomorrow morning:
As an addendum to this post, which noted that House leadership would hold a caucus meeting this afternoon to regain control over their caucus and put together a new coalition to pass health care: that meeting has been canceled, and rescheduled for 9 a.m. tomorrow morning. Leadership will instead hold individual meetings with key members—including progressives, and blue dogs—to achieve the same ends.