Loose Change, Islamic Republic of Iran Edition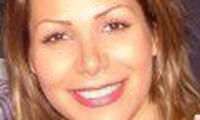 Via Joshua Keating at Foreign Policy, Radio Free Europe's Golnaz Esfandiari reports that Iranian state television has aired a documentary claiming that the death of Neda Soltan was an elaborate hoax concocted by British and American intelligence services. The English-language version, I suspect, will soon be available on Alex Jones's website. But until then:
The state-television documentary suggests the video of Neda's dying moments merely depicted her pouring blood on her own face from a special bottle she was carrying. Later, the documentary alleges that 27-year-old Neda was shot dead in the car that was taking her to a hospital.

The conspiracy theory alleged in the documentary is in line with comments by Iranian officials, who have repeatedly described Neda's death as "suspicious" and a "premeditated scenario" to defame Iran.
It seems that the doctor who came to Neda Soltan's aid is rotting in an Iranian prison for his part in the "plot":
The documentary alleges that Arash Hejazi, the writer and physician who treated Neda as she lay bleeding on a Tehran street, as well as her music teacher who was with her at the protest, were members of a team that carried out the plot.

"While Neda is [pretending] she is injured and is lying on the back seat of the car on their lap, they bring out a handgun from their pockets," the documentary's narrator says.

"A handgun that they obtained from their Western and Iranian friends to water the tree of reforms and kill people and create divisions within society. Neda, for a moment, realizes their wicked plan and struggles to escape, but they quickly shoot her from behind."

The narrator adds that this is how "deceived and deceitful" Neda was killed.
Last week, New York Times reporter Nazila Fathi wrote that a spokesman for the Iranian dictatorship claimed a video of a police van running down protesters was also faked. The video in question: