Democracy? There's an App for That.
iPhone bearers can already use an app to see whether magic stimulus dollars were sprinkled on the street in front of them. Now that can download another app to bitch to their representative about it.
The DIY democracy app is pretty smart. It makes all manner of civic engagement easy by using your GPS to sort out the right representative for every complaint.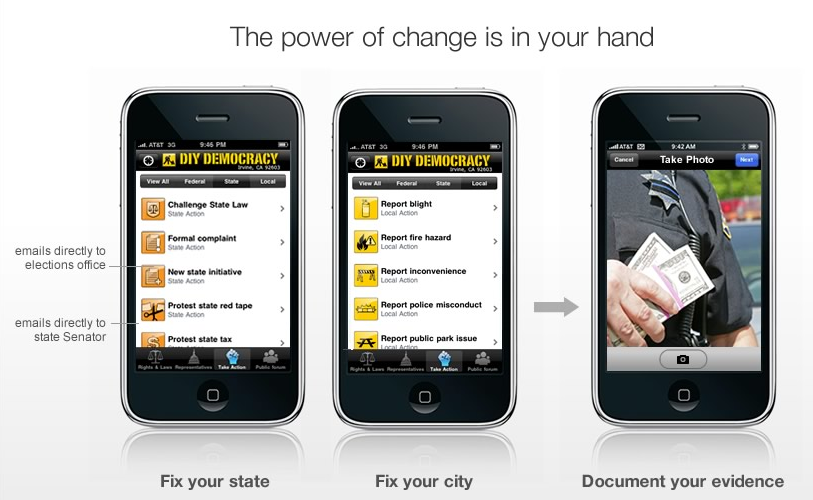 Careful with that "report blight" button, though. One too many hits there and you're going to wind up getting some poor sucker eminent-domained.
There's also an anti-gridlock component "powered by" research done from the fine folks at Reason Foundation, the nonprofit that publishes Reason magazine.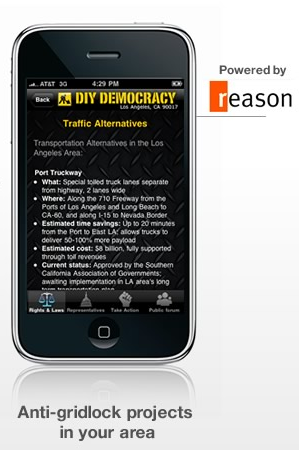 A note to iPhone users: Search for The Prometheus Institute (the makers of the app) in the iPhone App Store. DIY Democracy doesn't bring it up.