Eggo-Tripping at the Gates of Hell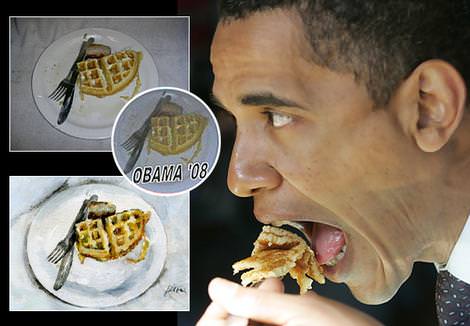 We may see less waffling in Washington over the next year—at least of the frozen kind. The Washington Post notes the coming Eggo drought, and demonstrates, once again, the amazing levels of brand-loyalty in America:
Because of a flood in the Kellogs's bakery in Atlanta and ongoing repairs at their Tennessee waffle factory, Eggo waffles will be out of production until sometime next year, the company announced recently.

So of course, America reacts appropriately: A case of Eggos is going for $60 on eBay.
No doubt this will please fans of Tyler Cowen's "markets in everything" approach to the world, but clearly, some of those desperate for a frozen-waffle fix aren't happy:
A Facebook page has folks posting eulogies to the American toaster breakfast, and wafflers trade their tales of woe.

"OH MY GODDD!!!!!!!! EGGO WAFFLES ARE GOING TO HAVE A SHORTAGE UNTIL MID 2010!!!!! I am gonna go CRAZY if I don't get my waffles!!!" one wrote.
A terrible accident? An insidious corporate conspiracy? Given the current president's prominent history of waffle eating, how long till we see the creation of an independent commission to investigate the failures of the brand-name waffle market?
Jacob Sullum wrote about why Kellogg exempted Eggo waffles from policies restricting food-marketing to children here.