Public Relations Industry Meltdown Begins
Flackery's new era of contraction was announced with a boom today, as the celebrated Los Angeles crisis management PR outfit Sitrick and Company Inc., along with a nearby restructuring consultancy, were both aquired by a multinational professional services firm.
Sitrick, famous for a client list that included the bankrupt Orange County government, the Archdiocese of Los Angeles, and various hangers-on in the death of Michael Jackson, looms very large in the media economy of Southern California, which accounts for the attention being paid to this deal. Sitrick and Riverside, CA-based Brincko Associates were picked up by Irvine, CA-based Resources Connection, which plans to combine them into a new subsidiary. PR Week says the new firm will focus on bankruptices, which are said to be a hot thing these days.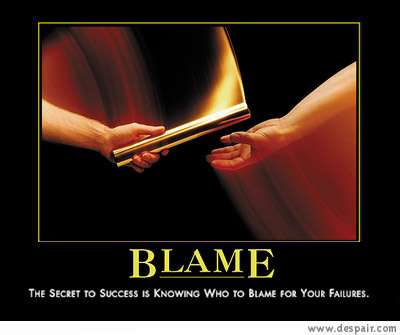 A more important wrinkle is what this says about stand-alone public relations companies. In a column earlier this year, I noted that the size of the flack workforce had about doubled over the last ten years, while the number of journalism jobs stayed about the same.
I did not mention my own expectation: While PR, unlike journalism, is facing only a cyclical decline, the industry is overbuilt, and has been overpaid, to the point that a massive rationalization is very probable. Many journalists view with horror the prospect of having to go into PR after the inevitable layoff, but as usual, the pessimism is too limited. In reality, there probably won't be a PR job waiting.
The deal for Sitrick and Brincko seems to make sense, and no staff reductions have been announced. But it does raise the question of whether the PR unwind has begun. In another PR Week story, third quarter results are memorably described as "less worse." Another one, suspiciously free of numbers, tries to put a good face on "weak" hiring.
I am bullish on the future of PR and believe most of what we now think of as journalistic duties will be handled just as well by flacks (er, communications professionals). In the future, everybody will hire an image management consultant for at least 15 minutes. But for now, the idea that every graduate of the newspaper business will find a cushy if less rewarding home in PR seems to be, like most of what comes out of newspapers, fiction.