"What does the Torah say about Tarantino?"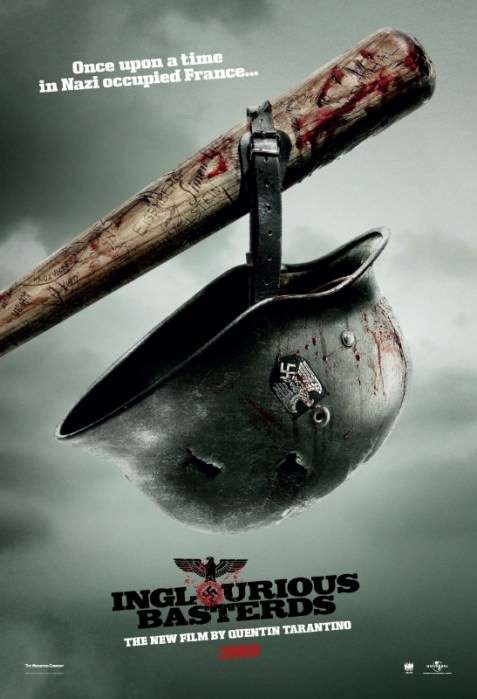 Early reviews of Quentin Tarantino's bloody new World War II movie Inglorious Basterds are looking pretty good, though The Wall Street Journal's Jordana Horn reports on some of the most interesting: the audience response from a private screening held at New York's Museum of Jewish Heritage:
It's understandable that Mr. Weinstein, one of the heads of the Weinstein Company, which produced the film, was somewhat wary of the audience reaction to "Inglourious Basterds," out in theaters today. The film's central premise is revenge fantasy-one in which Jews, both American and European, wreak the vengeance upon Nazis. They are killed, scalped, burned and disfigured. And, to a certain extent, the participants revel in the violence of it all. Mr. Roth's character, not-so-affectionately nicknamed "The Bear Jew," beats Nazis to death with a baseball bat.
So how did it play? (Spoiler alert!)
Rita Lerner, whose mother was liberated from Dachau and whose father survived the war in Siberia, said that she was "unfortunately happy" to see the climactic theater burning scene during the screening. "With Hitler there, and all those high Nazi officials-how great would it have been?" she asked. "Maybe I would have had grandparents growing up, or other family. Not one minute did I feel sorry for them: It was well-deserved. When they locked the doors, I was hoping they wouldn't be able to get out." Her sister, Vivian Reisman, took it a step further: "I felt like Tarantino was a fellow Jew, just the way he made me feel so proud of the Basterds and the revenge against the Nazis. . . . He's a member of the tribe, as far as I'm concerned."…

"There's something in that gusto that's scary," Rabbi Tsvi Blanchard, professor of Jewish Law at Fordham University, said to me about the premise of the film. "You like it too much."
Read the rest here. Jesse Walker on the politics of vigilante cinema here and here.