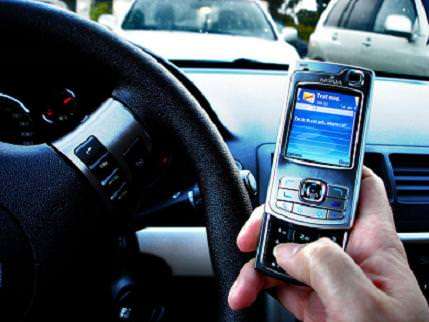 It was only a matter of time before Congress intervened on the behalf of future victims of text-driving. Via The New York Times:
States that do not ban texting by drivers could forfeit up to hundreds of millions of dollars in federal highway funds under legislation introduced Wednesday in the Senate.

Under the measure, states would have two years to outlaw the sending of text and e-mail messages by motorists or lose 25 percent of their highway funds each year until the monies are depleted.
If this model sounds familiar, that's because we've been here before. By Sen. Charles Schumer's (D-NY) own admission, this new proposal is based on the drinking age law, which bullies states into complying with the federal mandate by threatening to withhold highway funds.
Reason's Katherine Mangu-Ward was recently featured in The New York Times on why lawmakers should resist the urge to "do something" about texting behind the wheel.