Ebony Mag, Circa 1985, Predicted What Michael Jackson Would Look Like in The Year 2000. They Were Wrong.
Nobody gets the future right! Where's my jet pack? Why did super-science fail us?
And here's what Ebony mag, in 1985, thought Michael Jackson would look like in the year 2000: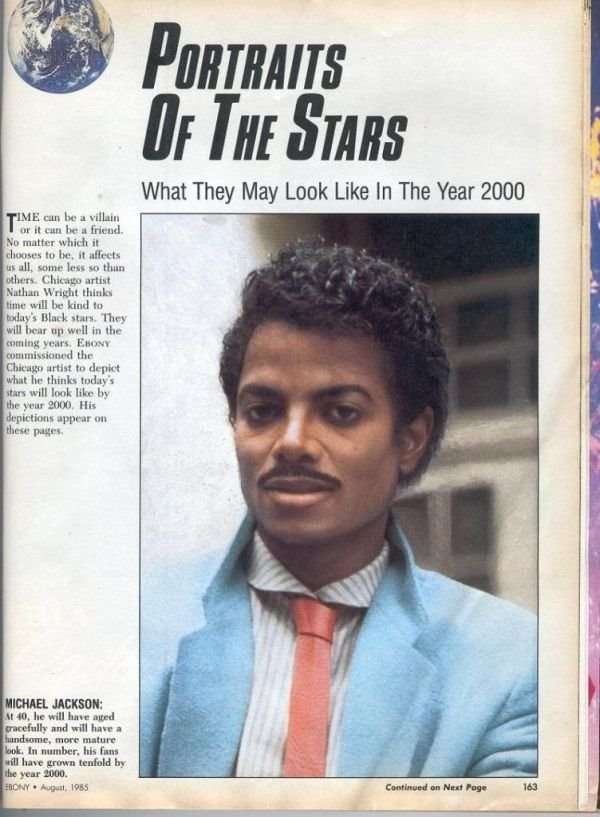 I remain convinced that the best commentary on Jackson's odd and ultimately enormously disturbing life comes from RU Sirius, jefe at the indispensable H+, who eulogized the performer as "a signpost on the road to post-humanity… the future will study him from that perspective, and in some odd way, it will learn from his many mistakes."