Gay Sex is Now Legal in New Delhi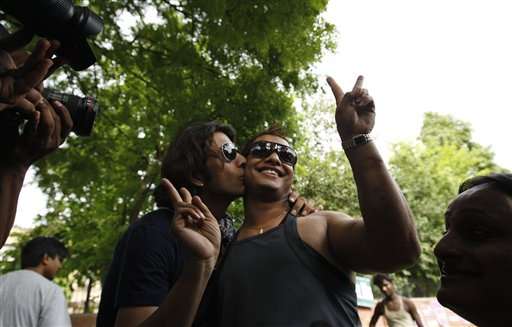 Eight years after a petition to decriminalize gay sex was originally filed by sexual health advocates, India's Delhi High Court has acquiesced. Their ruling applies only to the city of New Delhi and it may be appealed to the Indian Supreme Court, but sexual liberty (and public health) advocates on the subcontinent hope that the decision will stick and influence other parts of the country to follow suit. In a nation where intimate homosexual relations can net you a 10-year prison sentence, this is no small victory.
Meanwhile, advocates and opponents of gay sex bans are busy playing hot-potato with the legacy of colonialism and western influence in India:
Some religious leaders quickly criticized the ruling. "This Western culture cannot be permitted in our country," said Maulana Khalid Rashid Farangi Mahali, a leading Muslim cleric in the northern city of Lucknow….

"This legal remnant of British colonialism has been used to deprive people of their basic rights for too long," Scott Long, director of the Lesbian, Gay, Bisexual, and Transgender (LGBT) Rights Program at Human Rights Watch, said in a statement. "This long-awaited decision testifies to the reach of democracy and rights in India.
I'm not exactly sure what sort of permissive "Western culture" Mr. Maulana Khaldi Rashid Farangi Mahali is imagining, but gay sex only became legal in my home state of Virginia in 2003, and "carnally know[ing] any male or female person by the anus or by or with the mouth" remains a felony (by dint of a probably unconstitutional law) in the Old Dominion.
Reason's Managing Editor Jesse Walker covered the Lawrence case here, and contributor Cathy Young considered it here and here.