A Scary Thing Indeed
Your official 9/11 coloring book.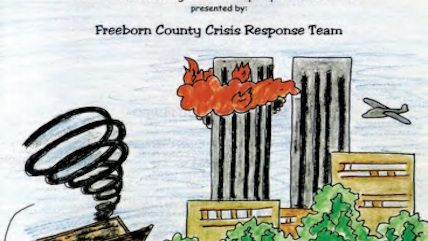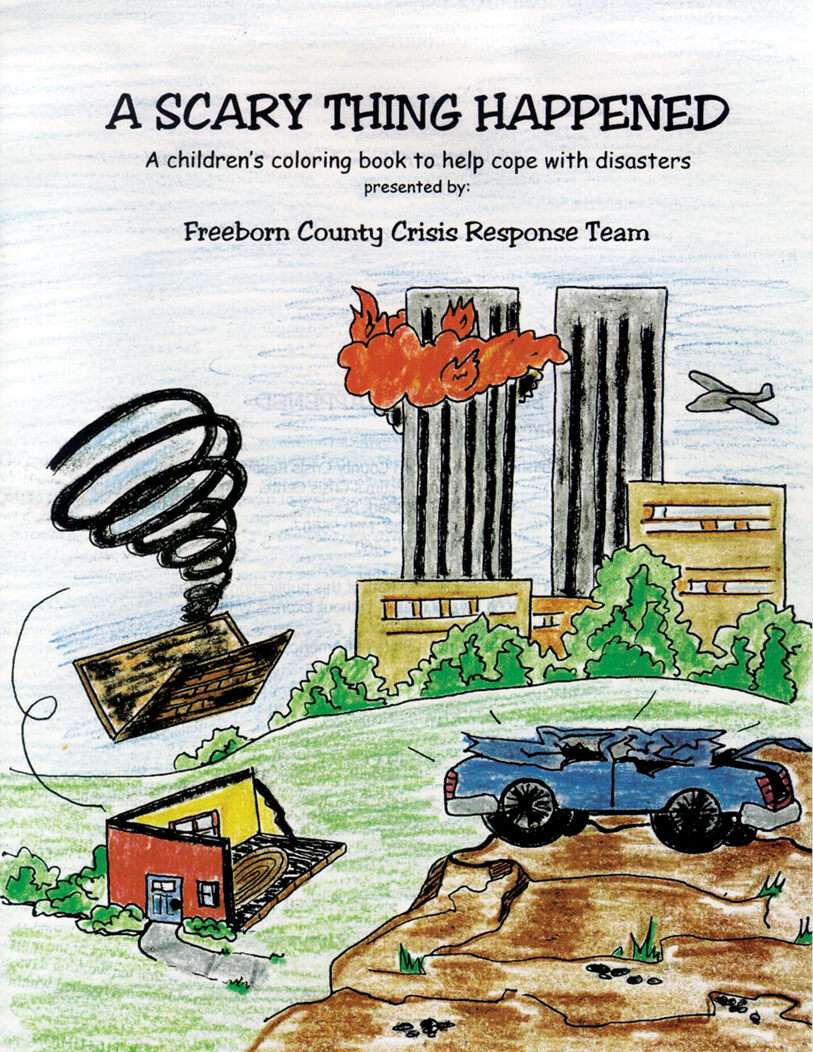 As April ended, America faced fears of a flu epidemic, a low-flying plane over Manhattan brought back 9/11 flashbacks, and New Orleans remained a disaster area almost four years after Hurricane Katrina. The folks at the Federal Emergency Management Agency (FEMA) surveyed this wreckage and decided to take bold action.
The first order of business: tidying up the FEMA website. In the process, they unearthed and removed a rather unusual publication called A Scary Thing Happened: A Children's Coloring Book to Help Cope With Disasters. First published in 2003, A Scary Thing had been living on the FEMA site ever since, traumatizing kids with color-it-yourself pictures of towering infernos and children weeping outside hospitals for their dead kin. One page features a smiling child instructing wee would-be tortured artists: "If you still have nightmares and stomach aches for more than 2 months after the disaster, talk to your parents to find someone you can talk to about your troubles." On another page, a little boy wonders, "Maybe it's my fault?"
It's hard to imagine there are many tots lying awake worrying that they somehow caused 9/11. But if they're out there, they will now have to get along without much help from FEMA. Just like the rest of us.