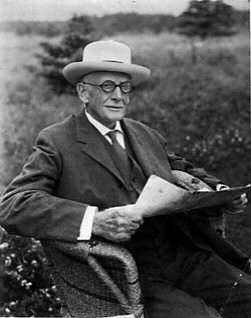 Historian Jonathan Bean wrote an excellent article for U.S. News & World Report earlier this month contrasting the classical liberal goals of the early NAACP with its less-than-individualistic modern agenda. As Bean writes:
The historic achievements of the NAACP—all but forgotten by most Americans—derived from a passionate dedication to colorblindness and individual freedom. From its founding in 1909 until the 1960s, the NAACP fought for a "colorblind Constitution." Since then, it has become just another interest group pleading for favors. This flip-flop would make splendid material for an Orwellian novel: preference is equality, some "more equal" than others.
One of the key figures in Bean's piece is the great libertarian lawyer Moorfield Storey, who argued and won the NAACP's first major victory before the Supreme Court, Buchanan v. Warley (1917), which relied on property rights to strike down a residential segregation law. Storey's achievement in that case continues to directly refute those progressives who maintain that constitutionally protected economic rights only benefit big business and other elites. As George Mason University legal scholar David Bernstein has argued, "though it was not used to its full potential, Buchanan almost certainly prevented governments from passing far harsher segregation laws [and] prevented residential segregation laws from being the leading edge of broader anti-negro measures." To put it another way: Civil rights are impossible without economic liberty.