When a Penthouse Pet Loses Her Job, It's a Recession. When a Playboy Bunny Loses Her Job, It's a Depression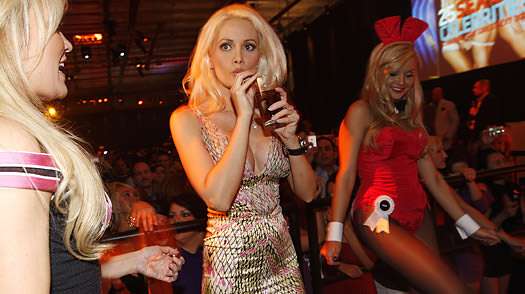 Mr. Luce's newsweekly reports from the front lines of the world-wide economic crisis:
This year, with Playboy's stock down more than 70%, Hef has cancelled its Super Saturday Night party. Instead, the company is sponsoring a DirectTV event; four Playmates will be on hand, compared to the 22 who showed up at last year's Playboy bash.
In other words, add Playboy, a company that has been leaking market share for decades, to the list of firms that are now in the shitter because of systemic problems. Oftentimes, economic downturns allow businesses to do what they know they need to do, including cutting costs and trimming the payroll. That's all well and good unless, like the U.S. automakers, they come asking for a handout.