Noncompliant Nipple Ring Sold Separately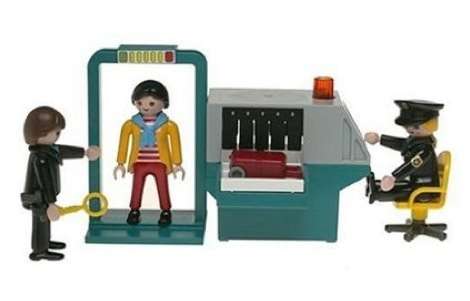 The woman traveler stops by the security checkpoint. After placing her luggage on the screening machine, the airport employee checks her baggage. The traveler hands her spare change and watch to the security guard and proceeds through the metal detector. With no time to spare, she picks up her luggage and hurries to board her flight!
The customer reviews are priceless.  Save on shipping by ordering it with the Playmobil Police Checkpoint and Playmobil SWAT playsets in time for your favorite little authoritarian's birthday!