Not Now John, We've Gotta Get On With the Show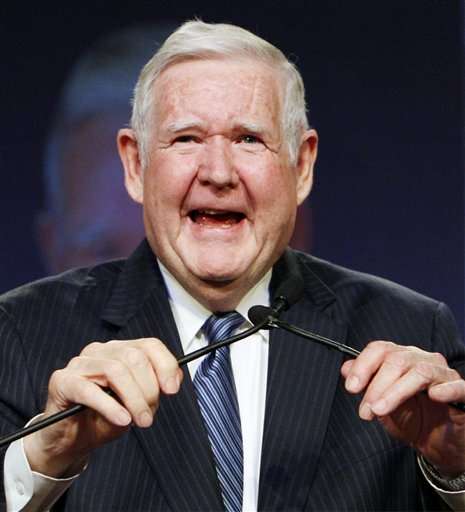 TNR House race guru Eve Fairbanks assesses the self-inflicted political damage of John Murtha, asks whether he will win re-election, then asks a better question: Who cares? Let 'im drown.
Murtha has always been a sore spot in Democrats' efforts to claim they want a cleaner Washington -- a shameless porker in the Don Young tradition and one of only three Democrats to make Citizens for Responsibility and Ethics in Washington's "Most Corrupt" list every year. (The other two are Bill "Cash In My Freezer" Jefferson and Alan "Too Crooked To Sit On the Ethics Committee" Mollohan. Fine company!) Even if you forgive Murtha for the long-ago sins of ABSCAM, the CREW complaint details many more recent abuses, like leveraging his Defense Appropriations Subcommittee chairmanship to "benefit the lobbying firm of a former long-term staffer and … threatening to block earmarks of other members for political purposes."

Murtha's courage on Iraq used to counterweigh his ethical shadiness for a lot of Democrats: It's easy to forget how tough it was for a congressman who was also a veteran to be as critical of the war as he was in November 2005. But the party has plenty of strong military voices on Iraq now, people like Representative Patrick Murphy and Senator Jim Webb. Murtha's just not as crucial a dissenting veteran voice he once was.
Fairbanks also whacks Murtha for buying into the "real America is different" meme. I'd add another problem to the pile: I have been hearing for two years that the 76-year old Murtha is getting a little dotty. He's never been especially coherent (at the height of his public profile in 2006, his Iraq answers were usually a word salad of facts and assertions), but he's gotten worse since he lost a bid for majority leader. There's nothing at all keeping declining seniors from being re-elected again and again to Congress, as they can pass the work onto their staffs. In the last half of his final term, Strom Thurmond's staff was basically manipulating a southern icon-shaped muppet. But it's not a strke in Murtha's favor.
That said, it's possible that the worst porkers in Congress will survive tight races: Murtha and Alaska's Sen. Ted Stevens and Rep. Don Young. We won't know until the day after the election whether Alaska's corrupt Republicans beat the odds to return to Congress. If they do it, Murtha's probably doing it too.