Boone Pickens Cannot Tell a Lie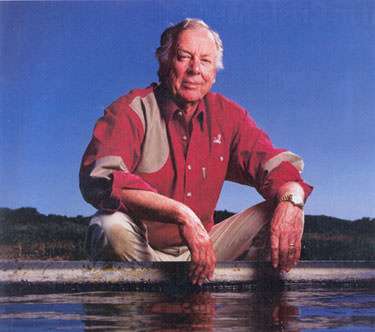 Oilman-turned-alternative energy pitchman T. Boone Pickens just spoke with press (in a meeting set up by tech whiz David All) about his $58 million ad campaign and his advocacy of billions of dollars in spending. A surprising number of questions dealt with what I wanted to know: Isn't Pickens asking for a big check to fund his own companies.
Well, yes.
"With the financial situation being what it is, I can't do what I wanted to at the start of this campaign," Pickens said. "I'd need partners. But I wouldn't get involved with anything without the possibility of making money. These plans are out there. Anybody can look at the blueprints, and they can make money."
Doesn't Pickens stand, specifically, to make a lot of money if California voters pass Proposition Ten? That would apply $5 billion to natural gas, a potential windfall for Clean Energy Fuels, which Pickens has an enormous stake in? "If it was successful, it could help the company." He'd make money. "But I've got plenty of money."
If only all rent-seeking was so honest.