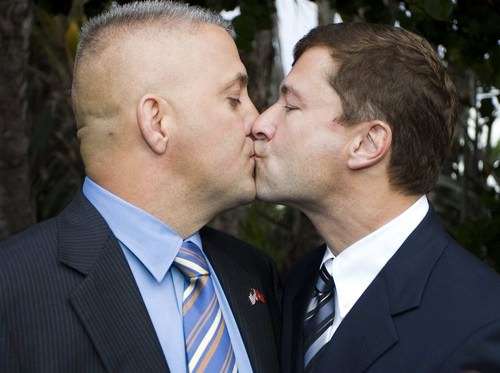 The L.A. Times has an interesting blog full of reported snippets from this week's historic gay marrying in California, my favorite of which might be this tale of the first gay couple to be married in the great military town of San Diego:
[Bob] Lehman, a former Marine, and [Tom] Felkner were married by Lehman's brother, Jeff, a retired Marine.

"I'm a Marine. I like to do things first," said Bob Lehman.
Link via Tony Pierce.