Insert Fawlty Towers Reference Here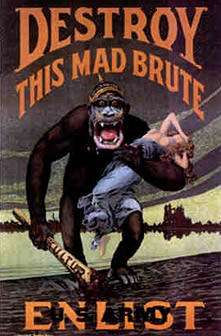 It is, without question, the greatest newspaper in the western hemisphere; a bottomless well of wit, wisdom, and gossip about "celebrities" (Jade Goody! Ulrika Jonsson! Kerry Katona!) unfamiliar to anyone outside of the greater Birmingham area. I am, of course, referring to everyone's favorite Little Englander tabloid, The Daily Mail. And browsing its pages today, I came across what might very well be the greatest headline of the year: "British holidaymaker wins compensation because his hotel was full of Germans."The lede paragraph explains:
When businessman David Barnish treated his family to a holiday at a luxury resort, he was soon dismayed to find their hotel dominated by Germans.

But it wasn't an abundance of beach towels on the sunbeds by breakfast time which was to spoil the family's fun—rather that the sports activities and entertainment were only offered in German.
Mr. Barnish was awarded £750 in damage for being set upon by brutish Hun holidaymakers. If European hotels full of Germans are grounds for financial compensation, someone owes me lots of Deutschmarks. 
And what issue of The Daily Mail would be complete without the requisite story of a sweet pensioner dying because of NHS neglect?