I have to admit it: This video is pretty damn hilarious.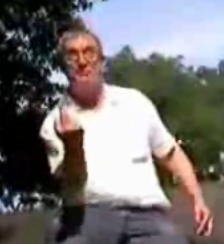 Update: The creator speaks:
I'm the writer, director, editor, and producer of the video in question, and while I admit it's somewhat tongue-in-cheek, it's not intended to be anti-libertarian by any means. I wrote the poem 10 years ago when a Koch Associate applied to work for my organization and listed "libertarianism, poetry" as her interests….The idea of "libertarian poetry" seemed incongruous.
He adds that "if anything the poem and video are poking fun at a stereotype of libertarianism" and concludes, "If any libertarians or anarcho-capitalists take offense to the video, please note that it was not intended to offend you."
No offense taken. Like I said, it's hilarious.