All My Peoples That Be Knowin' the Time, C'mon and Push Up Ya Lighter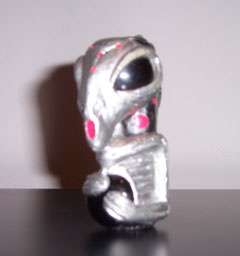 Sleep easy, o citizens of Maine: Your governor has vanquished your most feared enemy.
While in a small southern Maine grocery store with his mother last June 12 to buy sandwiches, Shane St. Pierre picked up a miniature baseball bat and flicked the switch to see what would happen.

A flame shot out, singeing the child's eyebrow and burning part of his face. His parents called the state Fire Marshal's office, and were surprised to learn that Maine had no law banning so-called novelty lighters.

That's no longer the case.

On Monday, 6-year-old Shane stood next to Gov. John Baldacci as he signed legislation that makes Maine the first state to outlaw the sale of cigarette lighters that are particularly attractive to children because they come in the shapes of cartoon characters, toys and animals.

"It's not often I get to sign a bill that's the nation's first," said Baldacci, whose desk was covered with an array of novelty lighters including a race car, a sandal, a cow, and two bright red items which ironically were in the shapes of a fire hydrant and fire extinguisher.
So the absence of any similiar law in any state convinced Baldacci that this was a good idea. Yes, fine.
(Novelty lighter photo courtesy of reason Contributing Editor Julian Sanchez.)
Headline explained here.