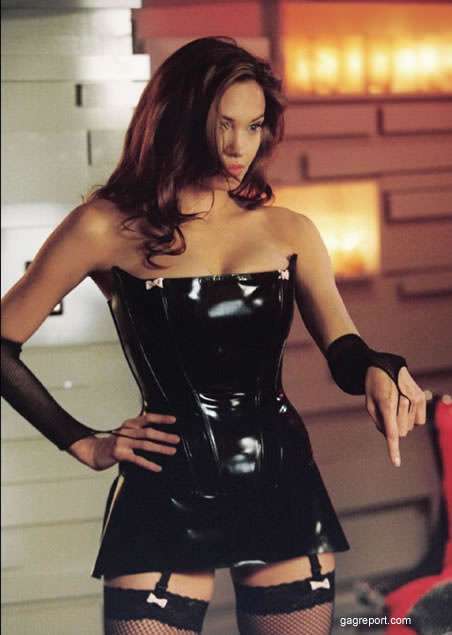 Angelina Jolie has stumbled upon the way to turn conservatives into Hollywood-lovers: Write an op-ed suggesting that the Iraq surge is working. Soon after she wrote that, Virginia Rep. Thelma Drake (R) issued a call for Jolie to inform the nation of the glorious news.
"Sadly, Ms. Jolie's positive perspective on the current security situation in Iraq has gone largely unnoticed by the mainstream press," Drake wrote in a letter to Rep. Ike Skelton, D-Mo., the committee chairman. [Ed - Remember, the column appeared in the Washington Post.]

"Ms. Jolie's experience as a U.N. goodwill ambassador has given her the opportunity to travel to Iraq, speak with our military leadership and gain a ground-view understanding of how our long-term strategic objectives in Iraq and the region are met," Drake said.
Drake's Democratic opponent has (yawn) attacked her on this: "It's time for serious people to do serious work to bring a sensible and responsible end to the war in Iraq." Her staff points out that Jolie is a UN goodwill ambassador; the commenters on the article point out that commenters on the internet can be stupid. Drake can merely sit and hope that Billy Bob Thornton endorses telecom amnesty.