Attn, DC Reasonoids: Welch on McCain, January 8—and a Free Lunch, Too!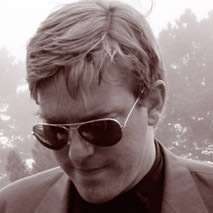 Get (re)acquainted with incoming reason mag editor Matt Welch (reason archive here; personal blog here) and scarf down a free lunch next week at a Cato Insitute book forum:
McCain: The Myth of a Maverick

BOOK FORUM
Tuesday, January 8, 2008
12:00 PM (Luncheon to Follow)

Featuring the author, Matt Welch, Editor-in-Chief, Reason Magazine, and Lance Tarrance, Jr., Former Senior Strategist, McCain for President.

The Cato Institute
1000 Massachusetts Avenue, NW
Washington, DC 20001

John McCain is one of the most familiar figures in American politics, a figure with great appeal to many. However, his concrete governing philosophy and actual track record have been left unexamined. Matt Welch's new book McCain: The Myth of a Maverick gives a flesh-and-bones political portrait of a man onto whom people project their own ideological fantasies. It is the first realistic assessment of what a John McCain presidency might look like. Welch lays out the root cause of the senator's worldview: his personal transformation from underachieving youth to war hawk, in which he used the "higher power" of American nationalism to save his life and soul. Please join us to discuss this new work on the day that New Hampshire decides the fate of Senator McCain's enduring aspiration to attain the presidency.

Cato events, unless otherwise noted, are free of charge. To register for this event, please fill out the form below and click submit or email events@cato.org, fax (202) 371-0841, or call (202) 789-5229 by noon, Monday, January 7, 2008. Please arrive early. Seating is limited and not guaranteed. News media inquiries only (no registrations), please call (202) 789-5200.