The Best Music of 2007, as Chosen by Reasonoids
As promised yesterday, here's a special music thread: Reason editors David Weigel and Radley pick their favorite music of the year (and a couple disappointments). Prove us wrong in the comments!
David Weigel's picks:
I. Best Albums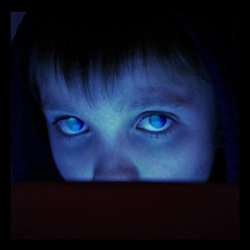 Porcupine Tree – Fear of a Blank Planet
Lyrically, it's ridiculous: Steve Wilson burbles and whines about the crush of technology and XBox 360s turning young brains into mush. If your grandma was theming a prog rock album, it'd come out something like this. Musically, though, it's some of the tightest and most evolved music the band has ever composed. They're aided by the guitar work of Robert Fripp, who's in more of a thrashy Thrak mood than a repetitive Lark's Tongues mood. You don't like Fripp? No problem: Alex Lifeson guests on this too. (Watch the video for the title track.)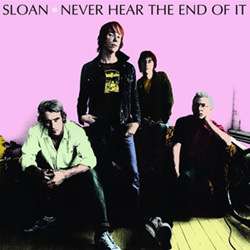 Sloan – Never Hear the End of It
Released at the end of 2006 in Canada, where it has some commercial success, but dropped in January here, where it met the usual chorus of snores that greet new Sloan albums. (When they hit D.C. they only filled a third of the Black Cat's mainstage.) That's more perplexing than ever. In a year when Fall Out Boy sold out stadiums and Rilo Kiley metamorphized into Fleetwood Mac I'd have thought there'd be room for throwback 70s cock rock with heavenly melodies. And if the band was ever going to break through, it would be with a 30-song LP that has everything from hardcore pastiches ("HRXNSHC") to psychedelica ("Golden Eyes") in between the pop songs. (Watch the band play "I Understand" on the 2007 tour.)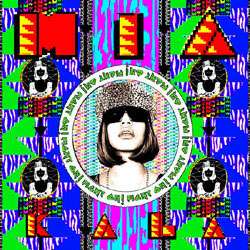 M.I.A. – Kala
Yes, critics occasionally call this stuff right. Two years ago the Pitchforkerati anointed a tough-cute, fashion-conscious Tamil rapper named Maya Arulpragasam for an album, Arular, that sounded awfully gimmicky. If M.I.A. had released another album of warped horn samples and Space Invader bleeps I probably would have written her off as a music video director who'd been a little too clever about her image. Then comes this album and its Bollywood cover ("Jimmy"), its funked-up Clash and New Order samples, and the use of automatic gun fire as pop hooks. And the lyrics, even if they're not straight outta Jaffna, are pretty much what I'd expect terrorists to rap about. In "Bird Flu":
I have my hard down
So I need a man for romance
Streets are making em hard
So they selfish little roamers
Jumpin' girl to girl
Make us meat like burgers
When I get fat
I'll pop me out some leaders
(Watch the video for "Paper Planes.")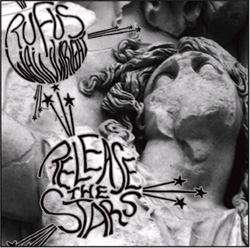 Rufus Wainwright – Release the Stars
It's striking, how influential Wainwright hasn't been. His first record came out nine years ago and critics swooned over his anachronistic, baroque pop. He had a minor hit ("California") in 2001 and covered Leonard Cohen's "Hallelujah" for Shrek that same year, the first in a string of stirring movie themes. But nobody's tried to copy him. He's gotten more bombastic and operatic as the rest of the singer-songwriter world has gotten more earthy (KT Tunstall) or more cutesy (Regina Spektor). Opinion on his music is completely split: You think he's a genius or you think he's an insufferable whiny rich kid. I'm one of those first people and think this is the best album he's made. (Watch the video for "Rules and Regulations.")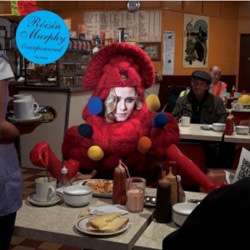 Roisin Murphy – Overpowered
I don't like to bitch about this or that musician not getting the fame they deserve, but I don't understand how Roisin Murphy hasn't broken through stateside. She writes hooky electro-pop at least as catchy as anything by Gwen Stefani or Rihanna or Robyn, but with smart-assed, Stephin Merrit-style lyrics. From this album's title track:
As science struggles on to try to explain
Oxytocin's flowing ever into my brain
So there's that, there's her Alison Moyet-on-a-diet voice, there's her stunning good looks, and her willingess to obscure said looks by dressing like an insect or an opera clown. For this record she put some of her quirks on the shelf and hired pure pop producers who supply shockingly catchy dance track after shockingly catchy dance track, in a plenitude of styles: I didn't know electro-glam existed, but that's what "Movie Star" is. (Watch the video for "Overpowered.")
II. Best Songs
Richard Thompson, "Dad's Gonna Kill Me"
I'm From Barcelona, "The Painter"
Aesop Rock, "None Shall Pass"
Rihanna, "Umbrella"
KT Tunstall, "If Only"
III. Most Underrated Album
Rilo Kiley, Under the Blacklight. After years and years of inching into the mainstream, they make it all the way there, and the pile-on begins. But I like it better than the rest of their catalogue.
IV. Most Overrated Album
LCD Soundsystem, Sound of Silver. The three fantastic singles are bordered on either side by a bunch of boring studio wankery. (And "North American Scum" is 9/10 of a ripoff of "Homosapien.")
V. Worst Album by a Good Artist
I almost chose Erasure's Light at the End of the World, but really, who was expecting greatness from a 2007 Erasure record? My biggest disappointment was the barrage of Robert Pollard releases: Coast to Coast Carpet of Love, Standard Gargoyle Decisions, and the Circus Devils side project Sgt. Disco. His experiment with staying at home, trading the live circuit for studio time, is resulting in dingier songs with duller chord sequences.
VI. Best Concert
Glen Hansard and Marketa Irglova, touring their songs from the movie Once. Almost unbearably sweet, from the Technicolor love between the two musicians to the joy in Hansard's face when he saw he'd sold out the 9:30 Club. Before Once he was struggling to fill tiny clubs in the Virginia suburbs, and now he was filling D.C. ballrooms with swooning hipsters and oldsters.
VII. Best Movie Soundtrack
Strange Weirdos, Loudon Wainwright III's soundtrack to Knocked Up.
VII. Time Capsule Song
Tay Zonday, "Chocolate Rain." The guy lived a Dickens novel this year. He writes his latest in a series of weird, inscrutable songs, but this one is an epic about racism in post-Katrina America. His intonations and weirdness make this hilarious, and 12 million people check out the video on YouTube. He gets on late night TV. By the end of the year his song has been remixed and he's shot a music video for Doctor Pepper, turning his mournful cry for justice into a soda jingle. When Hit & Run Commenter Jr. asks you what the 2000s were like, you can point him to this.
Radley Balko's Picks
I. Best Albums
Joe Henry - Civilians
The 1900s - 1900s
Mavis Staples - We'll Never Turn Back
Josh Ritter - The Historical Conquests of Josh Ritter
Iron & Wine - The Shepherd's Dog
Honorable Mentions: John Fogerty, Spoon, Ryan Shaw, The New Pornographers, Joan as Police Woman, The National, Ian Hunter.
II. Best Songs
"You Don't Know What Love Is," by the White Stripes
"Looking for a Love," by Ryan Shaw
"Fans," by Kings of Leon
"Florescent Adolescent," by Arctic Monkeys
"Berlin," by Black Rebel Motorcycle Club
III. Most Underrated Album:
Everything Joe Henry has ever done. But this year, Civilians.
IV. Worst Album by a Good Artist
I was pretty disappointed in the new albums by both The Shins and Fountains of Wayne.
V. Best Concert
The Tarbox Ramblers at Iota in Arlington, Virginia.
VI. Best Movie Soundtrack
Loudon Wainwright III's Strange Weirdos from the movie Knocked Up.
VII. Time Capsule Song:
Given the Lohan/Anna-Nicole/Spears/Hilton/Ritchie sagas, I'll go with "Rehab," by Amy Winehouse.