Now Playing at Reason.tv: Drew Carey Exposes Eminent Domain Abuse in Hollywood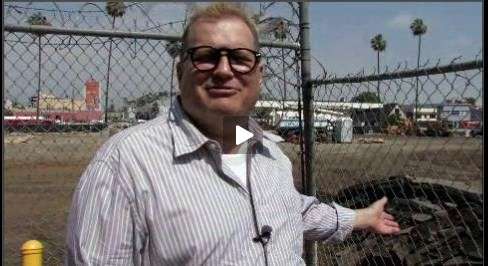 Reason.tv host Drew Carey revisits the problem of eminent domain abuse following up on his earlier video, National City: Eminent Domain Gone Wild.  
The City of Los Angeles used eminent domain to take a popular Hollywood bar and numerous other small businesses so that the city could hand the land over to private developers planning to build a W hotel and million-dollar condos.  Fortunately, there's a better way to revitalize neighborhoods. In contrast to Hollywood, nearby Anaheim has found a way to encourage redevelopment by working cooperatively with property owners, without using the power of eminent domain.
Click here to watch Redevelopment: A Tale of Two Cities, now.