How to Lose Your License Without Really Trying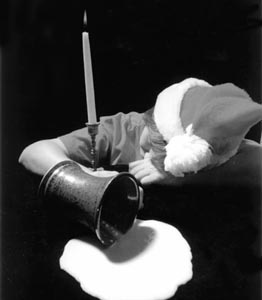 Careful about doling out glasses of spiked eggnog to the college-aged kids in your family this Christmas. A glassful could cost you your license, even if no one gets near a car.
North Carolina is taking bans on booze to a new level as part of a passel of legislation that also bans alcohol inhalers and changes requirements for ankle bracelets for boozers:
As of Saturday, people can lose their driver's licenses for providing alcohol to anyone under 21. The penalty is important because many underage drinkers get alcohol from friends or family members, said Craig Lloyd, the executive director of the North Carolina chapter of Mothers Against Drunk Driving.

The law means that, theoretically, parents could be punished for giving a glass of wine to their 20-year-old son or daughter, even if the 20-year-old never gets behind the wheel.

Lloyd said that's not excessive.
More on the excesses of Mothers Against Drunk Driving from our November print issue here.