Who Is Headlining Headlined Hillary Clinton's 60th Birthday Party To Help Make It "Younger, Hipper, More Fun"?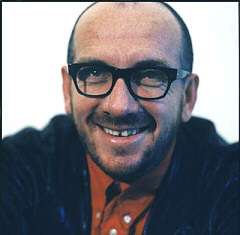 A: Elvis Costello.
Costello, who took his stage name by merging that of his musical hero with his mother's maiden name, won an army of fans with his often-political songs from the Seventies….

Costello got his first record deal with Stiff Records in 1977 after adopting his stage name and has been credited with creating the Eighties sound broadly described as New Wave, fusing punk with electronica, ska and funk sounds….

After spending increasingly more time in America since 1982, it seems Costello's popularity in his adopted homeland has been sealed with the news he is headlining at Hillary Clinton's 60th birthday party to help make it "younger, hipper, more fun".
Aye yi-yi. Was Fleetwood Mac unavailable?
Clinton's censorious impulse discussed here.
Gratuitous insult time: Elvis Costello is a member of a rock fraternity that includes David Bowie, Elton John, Eric Clapton, and [insert name here]: A guy who has totally sucked for much, much longer than he was ever once (undeniably) great.
Duh time correcton: Yes, this birthday took place the last week of October and here's a link to video of Elvis C croaking "Happy Birthday" to her.
An invite is here. Co-headlining with Elvis C were the Wallflowers (bringing back that '90s vibe…)