Pure Blood, Pure Spirit, and Pure Belief
It's been making the rounds for about a month, but I just now spotted this capture of Fred Thompson's appearance on Wiseguy: the "White Supremacy" arc, where he plays arch-bigot Knox Pooley. It's up at Reason.tv.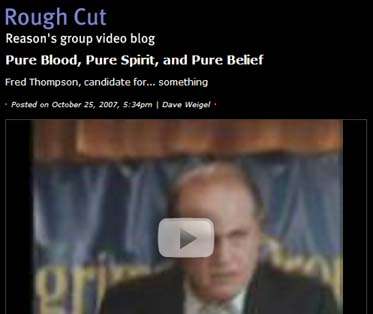 Watch John Cassavetes slug Ronald Reagan here.