Artifact: Licensing Global Terror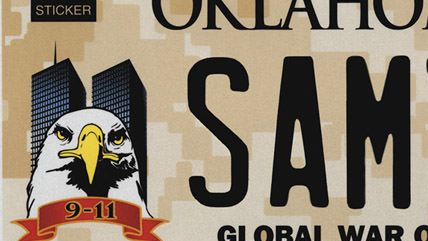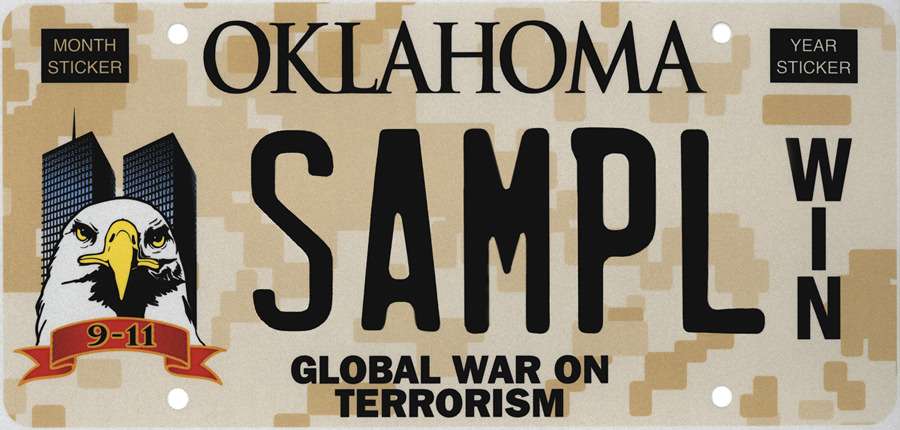 As any fan of Oklahoma! could tell you, the hot ride in the Sooner State used to be the "little surrey with the fringe on the top." (A surrey is a covered four-wheeled carriage.) These days, Oklahomans can pick from almost 150 specialty license plates with which to adorn their surreys, cars, or motorcycles. The options cost $37 and range from the anti-abortion slogan "Choose Life" (illustrated with drawings of a smiling boy and girl) to the cryptic "Killed in Action" (emblazoned with a Native American symbol) to several NASCAR-themed tags (featuring the racing numbers and signatures of about three dozen drivers).
Arguably the strangest of the bunch is a relatively new offering bearing the phrase "Global War on Terrorism." The plate was sponsored more than a year ago by state Rep. Rex Duncan (R-Sand Springs), who calls it "a 'show of support' tag that I believe many Oklahomans will be proud to display." Curiously, the plate does not refer to the 1995 bombing of a federal building in Oklahoma City by Timothy McVeigh and associates, the deadliest terrorist act on American soil prior to the September 11 attacks.
There are no estimates of how many plates are in circulation, but more than 100 had been ordered by May 31, the minimum number required to keep the option available for another year.