Forbidden Clothes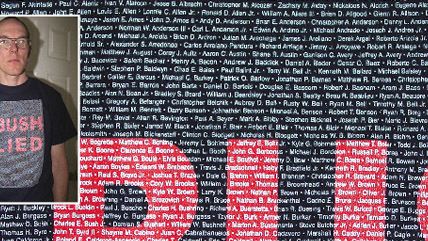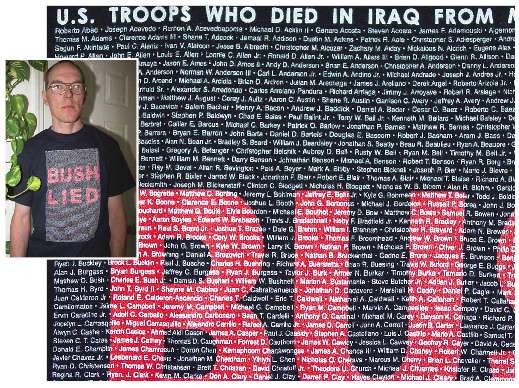 The Flagstaff activist Dan Frazier sells this shirt, which superimposes the phrases "Bush Lied" and "They Died" over the names of 3,000 U.S. troops killed in the war with Iraq. The clothes prompted the Arizona legislature to pass a law banning the use of the names or likenesses of dead soldiers to sell goods. Oklahoma and Louisiana have passed similar bills, and Texas is considering one as well. In July, U.S. Reps. Dan Boren (D-Okla.), Charles Boustany (R-La.), and Geoff Davis (R-Ky.) introduced legislation that would impose the prohibition on the entire country.
Such bans are almost certainly unconstitutional, since the shirts, though exchanged for money, are clearly political speech. After the Arizona bill, which passed overwhelming by a 28-0 vote and attracted national attention, several state lawmakers said they regretted voting for it. House Minority Leader Phil Lopes (D-Tuscon) called his vote a "senior moment." Rep. Tom Prezelski (D-Tuscon) confessed he'd failed to read the final version. And Rep. Kyrsten Sinema (D-Phoenix) admitted she hadn't read any version of the bill, despite voting for it twice.
In June the American Civil Liberties Union challenged the Arizona law in federal court. Asked if Arizona's Democratic governor, Janet Napolitano, thought the ban violated the First Amendment, an aide replied only that "her concern is for the families who lost someone."