Getting Mocked on Hit and Run is Good for Your Career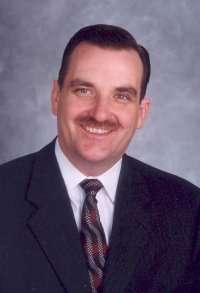 South Dakota Sen. Tim Johnson (the one still recovering from a brain hemorrhage) has drawn his first Republican challenger:
South Dakota state Rep. Joel Dykstra (R) filed a statement of candidacy with the Federal Election Commission on Thursday and declared himself a "candidate for U.S. Senate."

"I am very appreciative of the encouragement that I have received in my exploration of a run for the U.S. Senate," Dykstra said. "My family and I are humbled by the expressions of support we have received from many people from across the state."
Who's Joel Dykstra? Kerry Howley found out last April during the state's abortion ban debate.
"I think 'rape and incest' is a buzzword," said [State] Rep. Joel Dykstra about not including those conditions in the abortion bill. "It's a bit of a throwaway line and not everybody who says that really understands what that means. How are you going to define that?"
The no-loopholes abortion ban was overturned by voters in the midterm election despite dynamite ads like this one: