The Once and Future Greens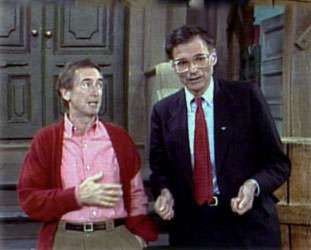 Amazingly, that Ralph Nader 2008 story has turned into international news. Howard Kurtz opines:
The reason this comes up–besides a slow news day–is a scooplet by the Politico's Roger Simon. I don't know whether this is a testament to Roger's finely honed skills or that he was the only one who bothered to ask.
As one of those un-honed, un-skilled reporters, my reasons were 1)Nader has already said he might run and 2)he won't get any votes this time. In 2004 he got 4,479 votes in New Hampshire—almost 2,000 votes fewer than he got when he ran as a write-in candidate in the 1992 New Hampshire primary. He's a great interview, but his presidential days have passed.
Someone whose presidential days might still be coming: Cynthia McKinney. At a June 9 speech in Harlem (available on Google Video), McKinney made strong, winking references to a possible 2008 Green run.

Near the end of the speech McKinney started riffing on the nations who'd elected left-wing leaders.
The world can't wait for us any longer. And the world did not wait! Because starting in Cuba, but then in Venezuela and Chile and Argentina and Bolivia and Brazil, they did not wait for us! So if I do something in 2008, and I really do want to do something in 2008, it will be the fullest expression that I know of revolutionary love. Because we will make revolution and it will only be about love.
One of the event organizers takes the mic and says "I can't hardly wait for 2008. Ms. McKinney, in 2008, what color is your parachute?" Off mic, she answers: "It's not red and it's not blue!" When she gets up to close out the event, McKinney makes a few more references to a possible run:
Y'all have also helped me make a little dent in next month's bills that have to be paid for the 2006 campaign, but I can tell you that we're well on our way, with the well-wishes that I have from all of you, for what we have in store for 2008.
If the election was held tomorrow and everyone who's dropped hints ended up on the ballot, your WinVote touchscreen would look like this.
Democratic Party—Some Democrat
Republican Party—Some Republican
Independent—Michael Bloomberg
Unity08 Party—Chuck Hagel
Green Party—Cynthia McKinney
Libertarian Party—Wayne Allyn Root
Constitution Party—Jerome Corsi
Monster Raving Loony Party—Ralph Nader
(Apologies to Alan Auguston, a current Green candidate and Hit and Run comment thread denizen who will be blown away if McKinney decides she wants their nomination.)