Good news for fans of neighborhood radio: Reps. Mike Doyle (D-Penn.) and Lee Terry (R-Neb.) introduced a bill yesterday to loosen the government's restrictions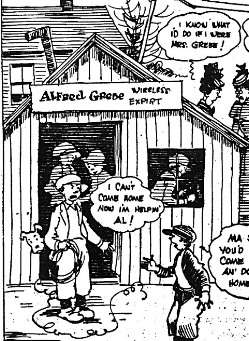 on starting independent, low-power stations in urban areas. Sens. Maria Cantwell (D-Wash.) and John McCain (R-Ariz.) sponsored the Senate's version of the legislation. (Yes, McCain. Initially a vocal opponent of low-power radio, he did an about-face several years ago; these days he's pretty good on the issue.)
Here's what the bill does:
* It repeals the Radio Broadcasting Preservation Act of 2000. This misnamed law, pushed by the National Association of Broadcasters, hobbled the FCC's plan to license new low-power stations by effectively limiting the available slots to the countryside. (Fun fact: In the House, every Republican except Ron Paul and Ed Royce backed the bill.)
* Within carefully defined limits, it allows stations to transmit closer to each other on the FM band, thus making room for more broadcasters.
* It asks the FCC, when issuing licenses, to give low-power projects that offer their own programming the same consideration given to "translator" stations that retransmit signals originating elsewhere.
The law is called the Local Community Radio Act of 2007. The folks at the Prometheus Radio Project offer some tips on helping it pass here.
Update: McCain isn't the only presidential candidate backing the bill. I just got an email from Ron Paul's legislative director letting me know his boss is signing onto it as well.