Is This Anyway To Run the War on Terrorism?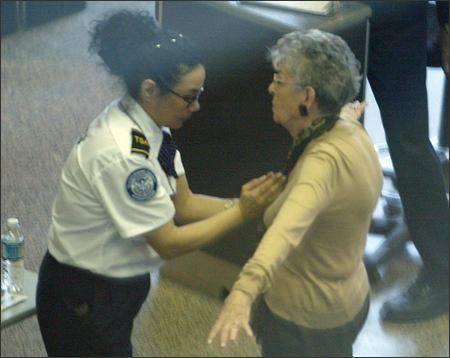 Hoo-larious hijinks from the Maxwell Smarts at Transportation Security Adminstration. Turns out when they're not seizing breast milk from airline passengers, they're throwing out sensitive documents improperly:
Homeland Security officials are being warned not to toss secret documents that could compromise transportation security into the ordinary trash after hundreds of such papers marked "sensitive" reportedly were found in a city trash container near the Orlando International Airport in Florida.

The Transportation Security Administration (TSA) used its most recent newsletter to tell employees not to throw away outdated materials stamped as "Sensitive Security Information" (SSI).

"There have been recent news stories about a young person who went Dumpster diving near a major airport and found an airport binder that contained documents marked as [SSI]", the newsletter said.
TSA Follies in detail here.