Thank God We Invented the… You Know, Whatever Device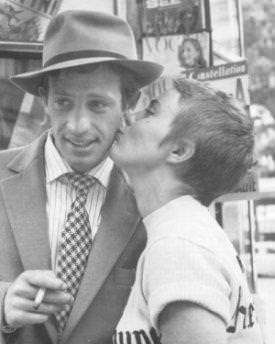 The MPAA is finally going to include portrayals of smoking in its rating system, theoretically bumping innocuous G- and PG-rated fare into the R-zone if one of the characters takes a puff. From the Washington Post:
The new policy for the movies allows for mitigating circumstances in which smoking may not affect a rating, the trade group said. For instance, the rating on historical films—such as 2005's "Good Night, and Good Luck," set in 1953, when indoor smoking seemingly was required by law—would not be affected.

Foreign films will also fall under the new ratings criteria. New versions of French art films, such as the 1960 classic "Breathless," in which even the main character's dying breath is seen in a puff of smoke, could be particularly hard hit.
"It's disgusting." "No, you're disgusting."