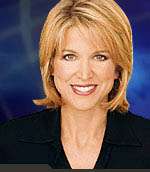 Tune in to tonight's episode of Paula Zahn Now at 8 p.m. ET and catch David Mark, author Going Dirty: The Art of Negative Campaigning and author of Reason's November cover story. Mark's feature "Attack Ads Are Good for You!" has been taking flack from weedy editorialists in states where the negative ads are outpacing even the HeadOn commercials.
"ATTACK ads are good for you!" heralds a headline in the current issue of Reason, a magazine that pitches right-wing and libertarian ideals under the guise of promoting "free minds and free markets."
But Mark (and Reason) have earned praise from other writers like Richard Reeves, especially for Mark's list of the 10 Dirtiest Political Races in U.S. History.