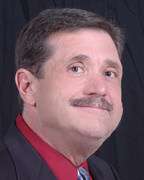 It's going to be ever-so-easily linked to Foleygate, but this scandal out of West Virginia seems pretty harmless.
An apologetic [Democratic State Sen. Randy] White also wrote that he was "shocked" and "horribly embarrassed" after WCHS-TV aired photos depicting him and at least two other men wearing only body paint.

"The pictures were taken approximately two years ago in private and were stolen from my personal computer," said White, 51, a married father of three. "I am not sure why they were given to the media, but I must assume for obvious political reasons."

WCHS said it received the photos anonymously on a compact disc. The various photos, censored by the station, were shown for about 80 seconds during a 5-minute news segment alleging White was the apparent victim of a blackmail plot. The station aired the segment during several newscasts last week.
That's certainly one way to dispel a blackmail plot.
While it's pretty clear White is struggling to admit that he's gay (he's going through a "personal identification situation," uh huh), there's no reason for a nakedness scandal to derail a career. Congressman Pete Sessions was rocked by the release of a 1970s photo of him streaking, his manhood flying free and easy in vivid black and white. How did it hurt his campaign? Well, notice I called him Congressman Pete Sessions.