Loyal reader and partymeister Mediageek hips us to the grim unveiling of the Bureau of Alcohol, Tobacco, Firearms & Explosives' Kid's Art Contest. If nothing else, the contest shows that the BATF(and sometimes E) hasn't stopped abusing kids since its causative role in the Waco debacle.
Maybe it's just the fact that I recently took in the Dada exhibit currently at the National Gallery, but these offerings by young tykes ages 2-13 discombobulated me far, far more than anything Marcel Duchamp, et al., pulled off.
The art, rendered by ATFers' kids, is supposed to depict what the tykes "thought their parents did at work."
For your viewing pleasure: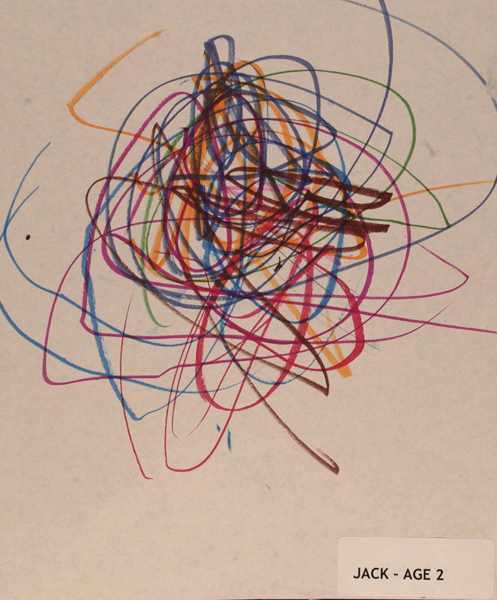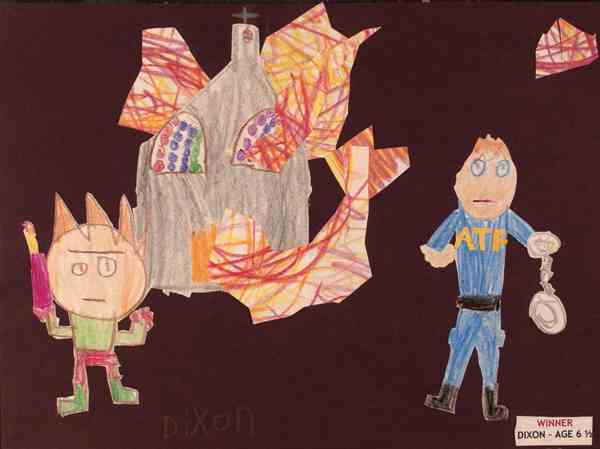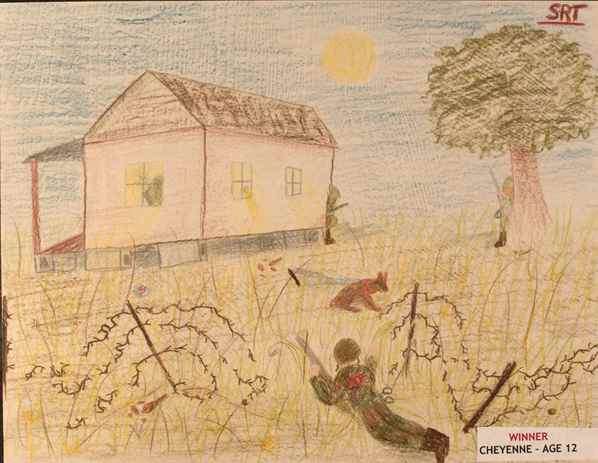 Whole thing here.
Watch PBS' Waco: The Inside Story here.