Gurgaon: India's Private City
An Indian city's embrace of globalism, trade, and hypergrowth is a living response to the protectionist impulse sweeping America.
HD Download
The last time I was in India, it was a familiar scene. The rickshaws rumbling through busy bazaars. Shoppers haggling over everything from gemstones to silk sarees. Pilgrims prostrating their way to salvation. Authentic street food, enhanced by locally-sourced infectious pathogens.
This time around, I knew the country had changed. I wanted to see the effects of thirteen years of market reform and hypergrowth since my last visit. So I summoned an Uber (already something new) and headed 15 miles south of my Delhi hotel.
As the crumbling roads of the capital city opened up into a 32-lane expressway, the old India I thought I knew, gave way to the future. I'd arrived in the city of Gurgaon.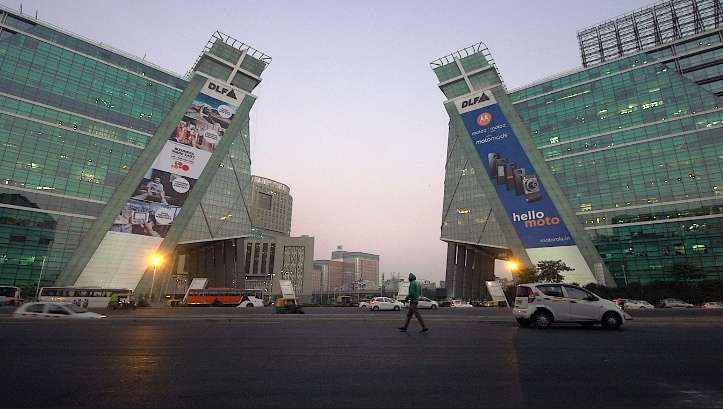 It's hard to imagine, but twenty-five years ago, there was nothing here. No high-rises. No kitschy shopping malls with Vegas-like trompe l'oeil ceilings. No 27-hole Jack Nicklaus signature golf courses. Stretching back to medieval times, Gurgaon was nothing more than a plot of rocky soil with a small marketplace. Until six years ago, it didn't even have a municipal government. So what happened?
When Delhi banned private real estate development in the 1950s, Kushal Pal Singh began buying land south of the city limits. His company, Delhi Land and Finance, offered cash and equity stakes to farmers in Gurgaon. Many of these cowherds became instant crorepatis—millionaires, in the local lingo—while KP Singh would become the fifth richest man in India by the turn of the century.
The state of Haryana eased land use restrictions, making it easy for developers to use their land as they saw fit. But once land was converted from farmland to commercial use, it was still classified as rural. That's how Gurgaon ended up as a city without a city government. Haryana also allowed women to work past 6pm—a bold policy decision in a socially conservative country. Without flexible labor laws, India would never have been able to develop its famous call center industry, where phone operators must work through the night in order to match times around the world.
Maruti was the first to arrive with an auto manufacturing plant in the 1980s. As India stepped back from socialism in the 90s, foreign investment bypassed Delhi, and poured into Gurgaon. When General Electric set up shop, hundreds of multinationals followed. Soon Gurgaon was generating middle class jobs by the hundreds of thousands. Today, it boasts an absurd 30 percent annual GDP growth and the third highest per-capital income in India.
Over time, other developers have entered the market, competing with DLF, and diluting its share of Gurgaon. But DLF remains the dominant provider of roads, sewage systems, security, and India's only private fire department.
While Gurgaon isn't exactly crime free—the crime rate is on par with Phoenix, Arizona—it doesn't lack for protection. 35,000 private security guards keep a watchful eye on the city, compared with 3,000 public officers.
Gurgaon's services and cleanliness are like nothing else I've seen in the country. India's only privately run metro system is fast, modern, and efficient. Employees compulsively sweep floors that already look spotless. It's unclear if Gurgaon's metro turns a profit. But as it increases the value of land owned by DLF and others, it may have already accomplished its mission.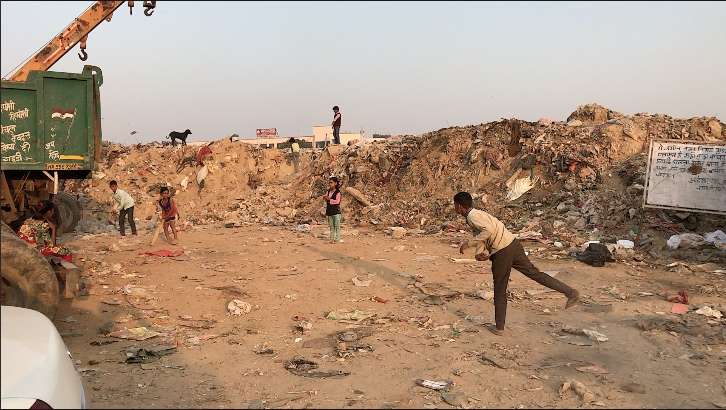 I'd like to tell you that Gurgaon has solved all of India's problems. But even here, in the beating heart of hypergrowth, the worst of Old India stubbornly refuses to die. Sixteen percent of Gurgaon's population lives in slums. If that seems like a lot to you, the shocker is that it's less than the average Indian city. There are 150 million fewer poor people in India since my last visit. That's half of the population of the United States, lifted out of the slums.
India's achievements over the past decade are awe-inspiring. But as my own country turns its back on the same global markets that transformed a rocky patch of farmland into a metropolis of two million souls, I can only hope that Gurgaon has many years of hypergrowth yet to come.
Produced, shot, edited, and narrated by Todd Krainin.
Music: "Belief" by Silent Partner, "Dhaka" by Kevin MacLeod, "Bollywood Blades" by Professor Kliq.
Subscribe to our YouTube channel.