Why Trump Hates Jeff Flake [Podcast]
Reason editors discuss the president's attack on the Arizona senator, Steve Bannon's exit, and what's next in Afghanistan.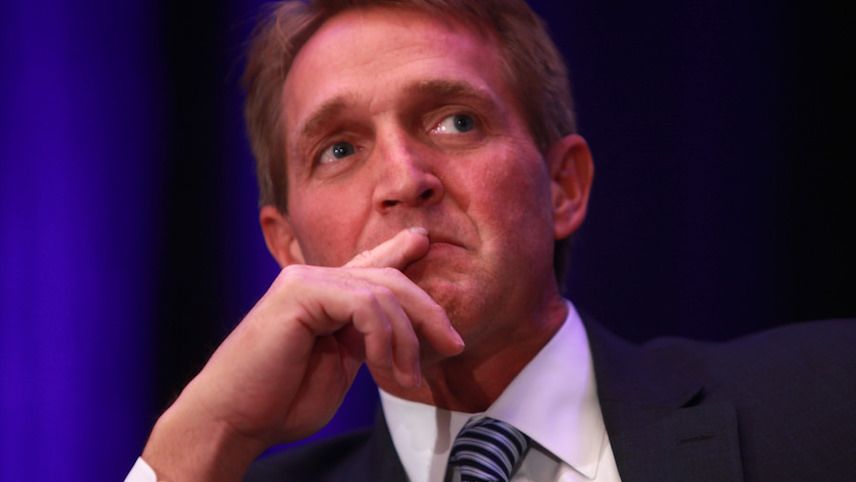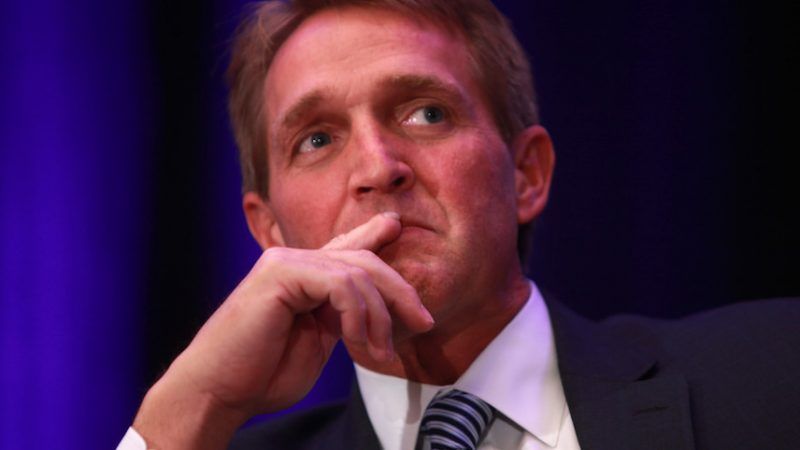 President Trump is heading to a rally in Arizona tomorrow, and the whole reason for the trip might be to skewer libertarian-leaning Senator Jeff Flake (R-Arizona). "It's illustrative that [Flake] is the person that Trump is going after," says Nick Gillespie, "because he disagrees with Donald Trump about the aspects of Donald Trump that are absolutely the worst."
On today's podcast, Reason editors Gillespie, Matt Welch, and Katherine Mangu-Ward join Andrew Heaton to discuss what meaningful opposition to President Trump looks like, and if the Democrats will ever get their act together.
Steve Bannon has been jettisoned from the White House, but his ousting could eliminate restraints on the president's military adventures.
Plus what to expect in the Afghanistan War, why Switzerland should pull down its Freddie Mercury statue, and a look back at when Mangu-Ward's infatuation with Jeff Flake all began.
Subscribe, rate, and review the Reason Podcast at iTunes. Listen at SoundCloud below:
Don't miss a single Reason podcast! (Archive here.)