Brickbats: October 2021
News of politicians, police, and bureaucrats behaving badly…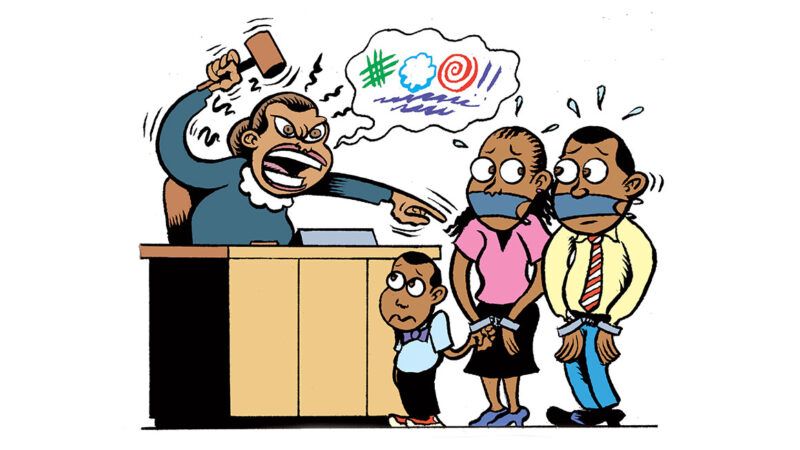 (Illustrations: Peter Bagge)
The Pennsylvania Court of Judicial Discipline has found Philadelphia Common Pleas Court Judge Lyris Younge guilty of "repeated, clearly improper conduct" and added that her misconduct while presiding over family court was "blatant and inexcusable." The court found Younge illegally jailed parents, had parents improperly handcuffed in her courtroom, and belittled people who appeared before her. The court suspended Younge for six months and placed her on probation for the rest of her term, which runs through 2026. She may no longer preside over family court and must write letters of apology to those she wronged.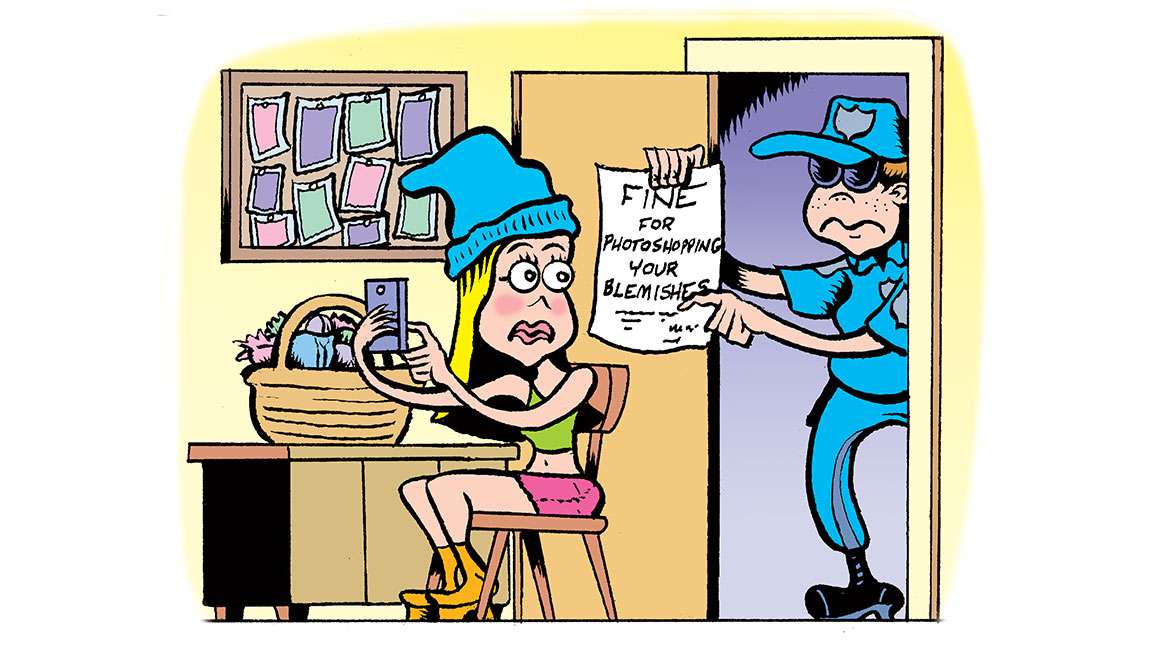 Norway's new marketing rules will require advertisers and social media influencers to label any photos they post or publish that have been retouched. Those who fail to do so could face fines or even prison time.
Quebec's Culture Ministry has ordered that all music played on elevators in government buildings or that plays on government telephones when people are on hold be performed by artists from the province. The order also includes any background music played at government-owned liquor stores and casinos.
Former Minnesota Department of Corrections officer Randy Beehler has been sentenced to 120 days in jail followed by seven years probation after pleading guilty to one felony count of third-degree criminal sexual conduct and one felony count of fourth-degree criminal sexual conduct. Beehler was transporting a female inmate when he stopped at a McDonald's. The woman said she would "do anything" for some food. After ordering meals for both of them, Beehler stopped the vehicle, took her handcuffs off, and brought her up front with him where she performed oral sex on him as he drove. The woman reported the incident to corrections officials.
The police department of Glendale, California, has placed four officers on administrative leave after a video showed them punching and kicking a shoplifting suspect.
In Ohio, the Canton City School District has fired Canton McKinley High School head football coach Marcus Watley and six assistant coaches for forcing a player to eat a pepperoni pizza against the boy's religious beliefs. The student is a Hebrew Israelite and does not eat pork or products containing pork such as pepperoni. After the player missed an optional practice, Watley told him he would have to eat an entire pizza or his teammates would have to endure extra drills.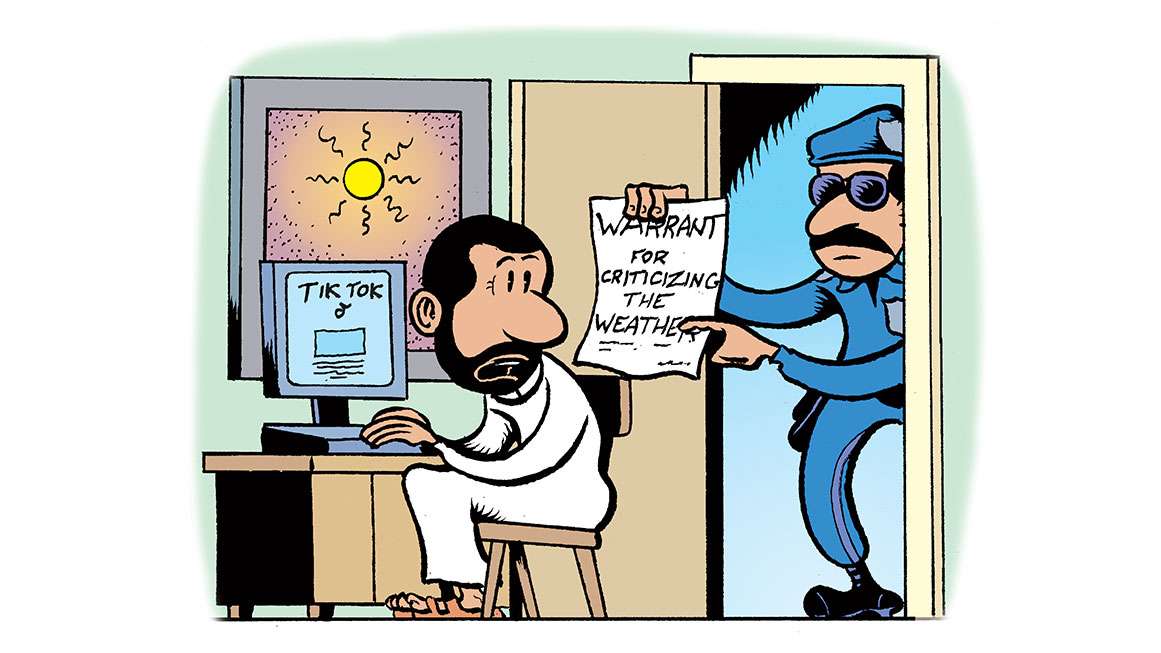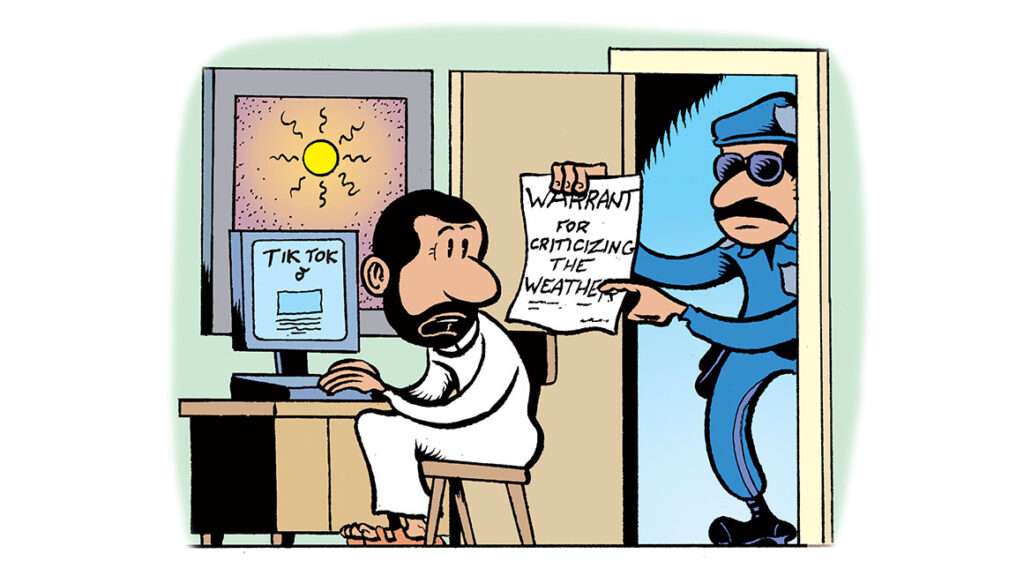 Kuwaiti police arrested a man for insulting the nation after he posted a TikTok video complaining about the heat and a dust storm that covered Kuwait for several days. The man, an Egyptian national who wasn't named by the media, faces deportation.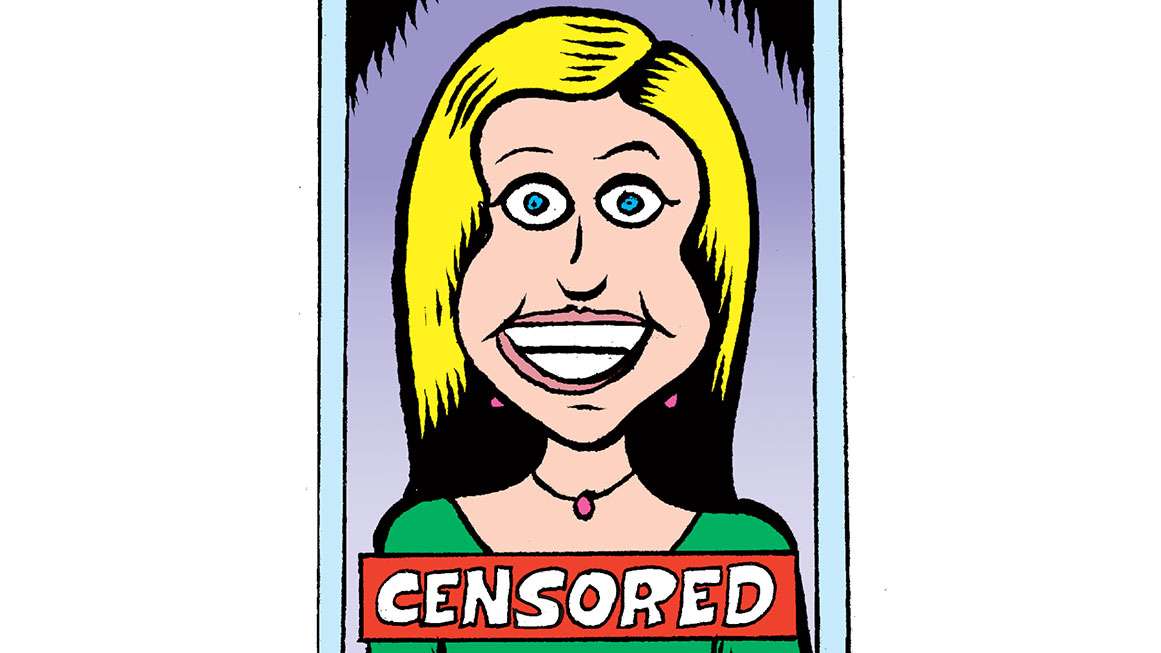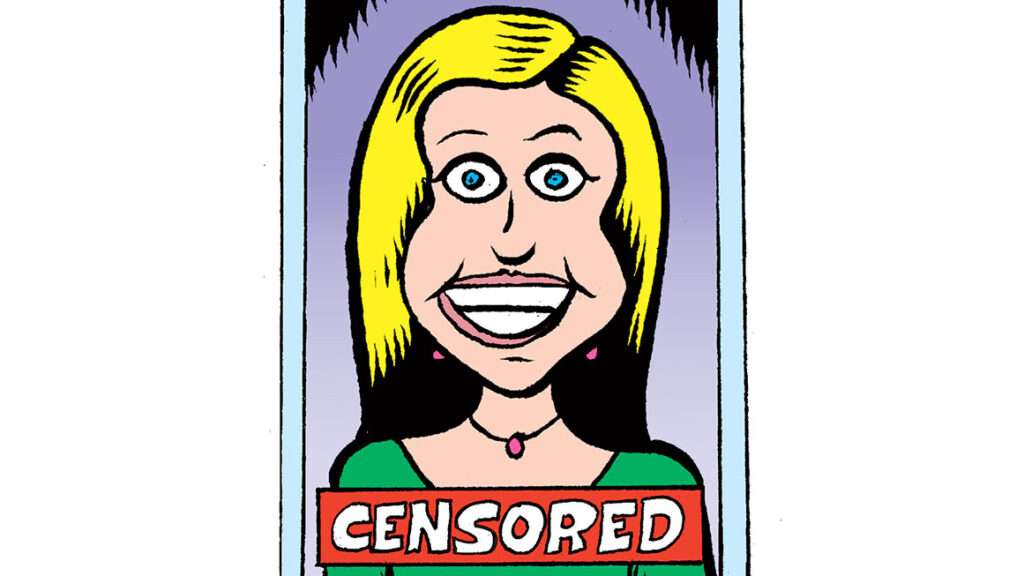 This summer, West Hazleton, Pennsylvania, Police Chief Brian Buglio resigned and pleaded guilty to misdemeanor federal charges of violating the civil rights of a resident. Paul DeLorenzo said Buglio was upset with him for criticizing the chief and his department on Facebook, calling them slow to make an arrest in a case involving him. DeLorenzo said Buglio threatened to make up a "fake arrest" and jail him if he did not remove his post. In June, the West Hazleton Borough Council voted to hire Buglio back on as a public safety director.
Florida's Bartram Trail High School has offered refunds to anyone who returns a copy of this year's yearbook. Numerous parents and students complained when they saw that at least 80 photos of female students had been digitally altered, typically to cover any exposed cleavage, no matter how minor.