Fearing They Might Spread the Coronavirus, Starbucks Suspends Use of Reusable Cups
One of the overlooked benefits of single-use items is that they're clean.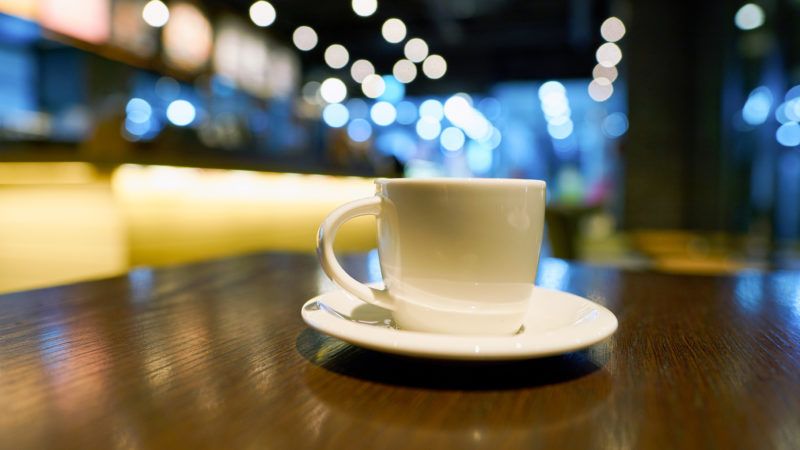 On Wednesday, Starbucks Executive Vice President Rossann Williams published an open letter detailing a number of steps the company was taking to prevent the transmission of COVID-19, the disease caused by the new coronavirus, including a temporary suspension of their use of reusable cups in stores.
"The health and well-being of our partners and customers remains top of mind and our highest priority," said Williams, saying that "we are pausing the use of personal cups and 'for here' ware in our stores.
Customers who arrive with their own, potentially infected coffee cups, or who ask for a reusable "for here" mug will still receive the existing 10 cent discount Starbucks offers. They will, however, have to make do with a single-use cup until this current pandemic dies down.
Williams announced a slew of other measures to combat coronavirus, including stepped-up cleaning and sanitation, postponing large company meetings, and restricting company travel.
"We are optimistic this will be a temporary situation," said Williams in her letter.
The company's announcement highlights one of the often-overlooked benefits of single-use items: they're clean. Once you are done using it, you can throw it away, in a landfill maybe. Reusable items, by contrast, leave open the possibility that contaminants from the last thing or person the item came in contact with will be passed on to the next user.
Already we rely on single-use condoms and surgical gloves to prevent the spread of all sorts of diseases and infections. In the context of a quickly spreading pandemic, single-use cups and straws also have their role to play.